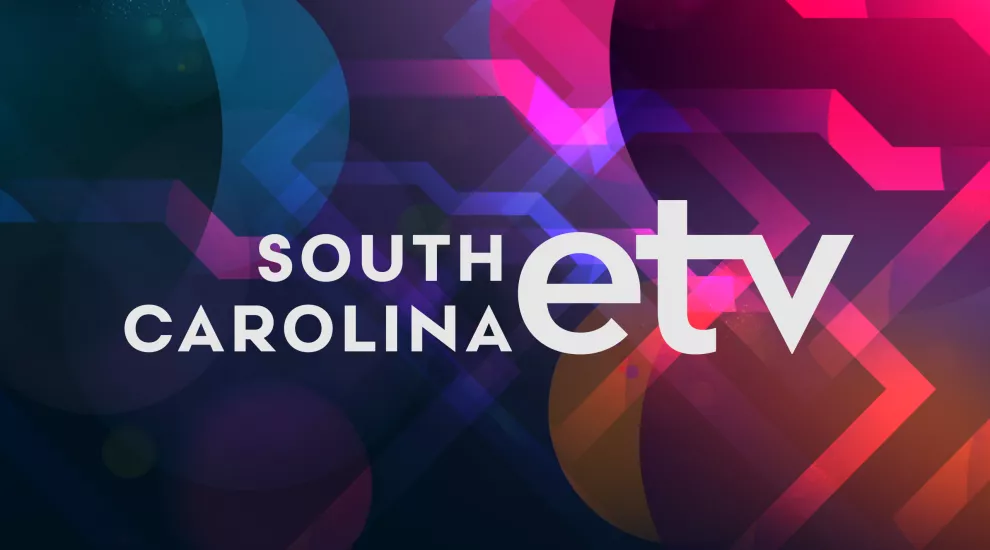 South Carolina ETV is embarking on a capital improvement project that will upgrade its technical facilities statewide.  The project will last five to ten years.
The source of funding will be one-time-only proceeds of  $35 million as a result of a Federal Communications Commission (FCC) national television spectrum auction.  The auction proceeds come from wireless and telecommunications companies that participated in a first-of-its-kind federal auction for TV, not from taxpayers.  By state proviso, the funds can only be used for capital expenses and not for normal state expenditures or programming.   All TV stations nationwide had the ability to participate in this one-time federal auction.
"ETV's successful auction bid will support infrastructure that includes 600 towers across the state and supports education, public safety, emergency communications and broadcasting," said Linda O'Bryon, president and CEO of SCETV.  "We can reinvest those proceeds to address the significant infrastructure and capital equipment needs that SCETV has dealt with for quite some time."
The auction was held because of the popularity of wireless devices, and allows the FCC to move TV stations together on the spectrum band, freeing up other bandwidth for wireless uses.
With the auction proceeds, SCETV will be able to address long-term capital needs that are essential to the current and future operation of the statewide network.  Many SCETV television towers and supporting buildings and equipment are decades old and need to be upgraded or replaced to meet today's stringent tower and building standards.  SCETV will also explore modernizing its system for next generation TV.   
The specific spectrum offered in the auction comes from SCETV's Upstate operations.  Spectrum from WRET-TV 49 is being relinquished and the Greenville and Spartanburg stations, which now overlap, will "channel share" on the WNTV tower, located atop Paris Mountain. Prior to cable or internet, ETV deliberately built transmitters in this region for signals to overlap, allowing schools to receive multiple ETV channels with different content.  With new technology, such overlap is no longer necessary.   SCETV will maintain its longstanding studio and staffing presence in Spartanburg, producing local documentaries and programs of interest to the entire state. The studio will also continue as a teaching studio for USC Upstate, as well as a live, remote studio to feed other broadcast news outlets. 
The terms of SCETV's auction participation were outlined in a proviso first set forth by the General Assembly in 2015.    
"We appreciate the support of the General Assembly, which has helped us navigate this process over the past few years," O'Bryon added.  
"South Carolina ETV has shown great fiscal stewardship and innovation in managing its spectrum as an asset that can power the important work it does throughout the state, in providing educational programming and resources, as well as serving as the backbone of emergency communications for a number of state agencies," said Dr. Brent Nelsen, Chair of the ETV Commission. "It's a wonderful example of how the public sector and private industry can work together to meet market demands while safeguarding public services."
The spectrum incentive auction is one of several strategies SCETV has put in place over the last few years to diversify and grow its funding sources. SCETV estimates for upcoming maintenance, new equipment and infrastructure are upward of $50 million, and this funding provides a pathway for replacement of old equipment and modernization.   This infrastructure keeps ETV and SC Public Radio on the air across the state and also houses transmitters including NOAA weather, Homeland Security, FBI, Forestry, SC Heart (for hospitals) and the backup to SLED.  Additionally, ETV's towers house 911 equipment for Greenville and Sumter.
Funding to support programming for SCETV is provided by members of the ETV Endowment. For forty years, financial support from Endowment donors has enabled SCETV and SC Public Radio to purchase and produce the very best in television and radio programming.  "We applaud the South Carolina ETV staff and the ETV Commission for their vision and leadership in guiding the organization through the spectrum auction," said Coby Hennecy, Executive Director of the ETV Endowment. "With this significant capital investment, support from our donors is as important as ever to continue our rich legacy in programming."