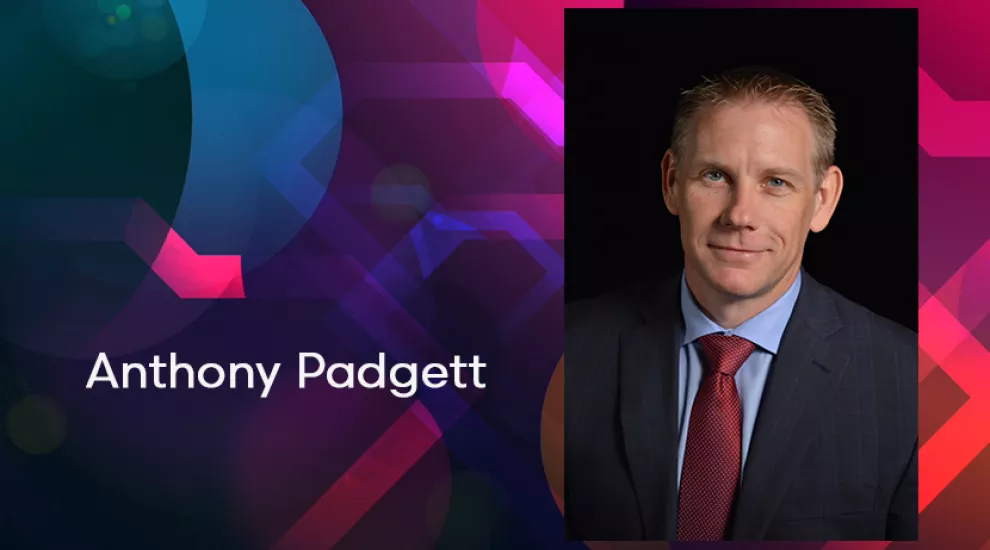 The South Carolina Educational Television Commission has announced the appointment of Anthony Padgett as the new president and CEO of South Carolina ETV and Public Radio, following a nationwide search.  He succeeds Linda O'Bryon, who announced her intention to resign last year.
Padgett, 43, has served as Georgia Public Broadcasting's Chief Operating Officer since 2014.  His responsibilities included the management and oversight of the organization's day-to-day operational needs, including technology services, content creation and distribution, digital and education innovations and business services.  Padgett formerly served as the Sr. Vice President of Content and Operations at WJCT in Jacksonville, Florida.  Padgett began his career in the United States Air Force as a broadcasting engineer, and has also worked in public broadcasting as Chief Engineer at WBCC in Florida.  He is married with four children and active in Rotary.
The search committee included members of the ETV Commission, ETV Advisory Committee and Trustees and Directors of the ETV Endowment and South Carolina Educational Communications.  The ETV Commission voted unanimously on the appointment. 
"We're pleased to have Anthony join the SCETV family," said Dr. Brent Nelsen, Chairman of the ETV Commission.  "His experience in content creation and day-to-day operations and his background in engineering complement our plans to modernize our statewide infrastructure."
"I've always believed that dedication to quality and service should be at the core of Public Media, and that understanding and serving community needs is at the core of the local stations," Padgett said.  "I see this exemplified at SCETV.  Our role in the community as a local voice, education partner and service provider is more important now than ever.  SCETV has a heart for service and so do I."
O'Bryon, who has led SCETV for seven years said, "I am very proud of the positive growth and development of SCETV over the past years, and I'm delighted the search committee has selected a terrific new CEO to take the organization to the next level.  Anthony's work at GPB and Florida stations provides a great foundation.  He brings the right combination of knowledge and technical expertise at the right time in SCETV's history."
Teya Ryan, President and CEO of GPB, said "I am proud Anthony is taking this next step in his career and he and I will continue to seek partnerships for our two systems."
SCETV has seen a rise in both TV and radio ratings as well as tremendous growth on its digital platforms.  The ETV Endowment, a separate not-for-profit organization that supports the programming of SCETV and SC Public Radio, has reported two recording-breaking fundraising years and has received Charity Navigator's highest rating (four out of four stars) for six consecutive years.
SCETV has just added its fourth new TV channel, SCETV PBS KIDS, a 24/7 service, as well as a new HD radio service in the Lowcountry.  Following successful participation in the nationwide Federal Communications Commission's TV spectrum auction, SCETV will be investing $35 million in a major capital plan for infrastructure, including modernizing and upgrading towers and production equipment across the state. 
SCETV currently presents A Chef's Life and For Your Home nationally on public television, and SC Public Radio presents Marian McPartland's Piano Jazz nationally on NPR and Chamber Music from Spoleto Festival USA nationally and internationally.  SC Public Radio received SC Broadcasters' Association (SCBA) awards for best website in 2016 and for two years running, outstanding radio reporting.  Three of SCETV's local programs and presentations were recognized by regional Emmys this summer.  SCETV's KnowItAll.org and LearningWhy.org sites bring SC content-rich material to students and teachers.
Padgett will begin serving as President and CEO in late October.