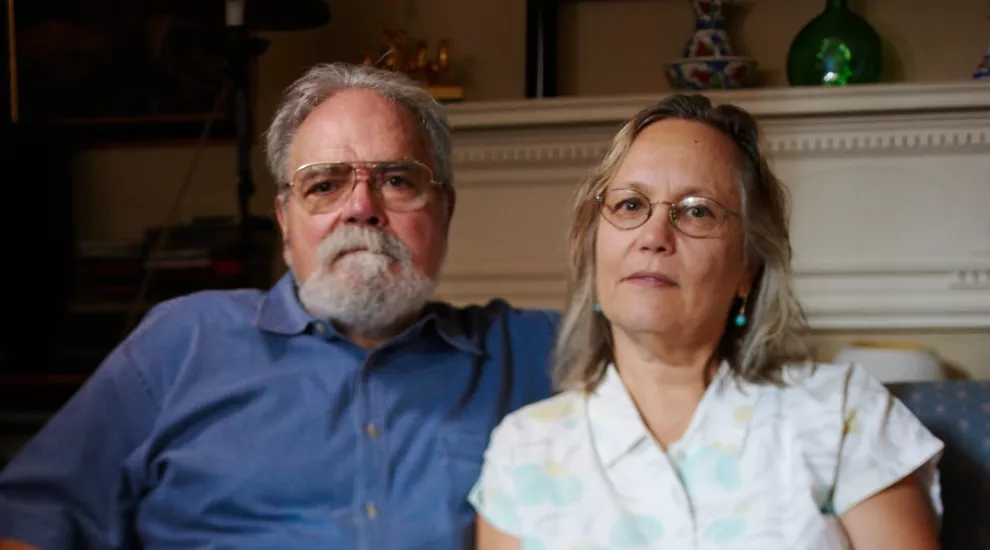 Phyllis and Orlando Rodríguez's lives shatter with the death of their son, Greg, who dies with thousands of others at the World Trade Center on September 11, 2001. Instead of seeking revenge, the grieving couple begin a journey of reconciliation that transforms their lives. Their odyssey thrusts them reluctantly into the public eye as they speak out against war in Iraq and Afghanistan, oppose the death penalty for 9/11 conspirator Zacarias Moussaoui, and befriend his mother. Seeking to understand the nature of violence, Phyllis and Orlando engage in an emotional dialog with men incarcerated at Sing Sing prison for violent crimes, who themselves seek reconciliation. Over time they reach a new understanding of their rebellious son. Interviews, verité footage, and striking archival images create a a subtle, profound story told with disarming candor -- a response to violence that challenges conventional concepts of justice and healing.
Shadd Maruna, Dean of the Rutgers University School of Criminal Justice said about the film:  "I watched this powerful and healing documentary in a lecture theater filled with utterly transfixed undergraduates – literally the 9/11 generation – and you could have heard a pin drop in the room. None of us could help but be moved, even transformed, by Phyllis and Orlando's remarkable courage and dignity."
In Our Son's Name was produced by Gayla Jamison. The program is presented nationally by South Carolina ETV and distrbuted by NETA.