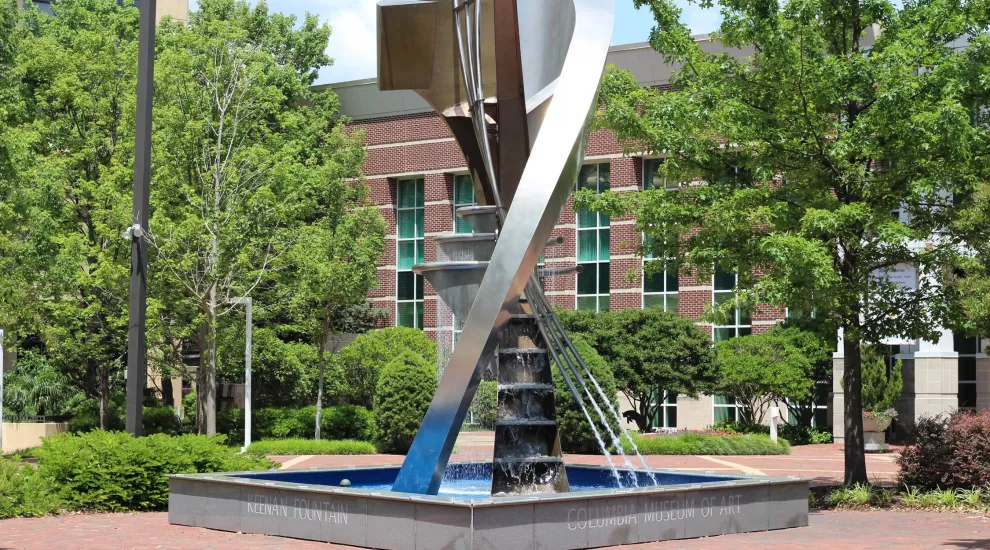 What makes people love the place they live in? What draws people to a place and makes them want to stay there?
The Central Carolina Community Foundation announced that seven Midlands charities will launch innovative projects hoping to answer these questions and ultimately make the area a more welcoming and united place to live. Funding comes from the Connected Communities grants, which fund philanthropic projects aimed at connecting residents to their communities and bringing the Midlands region together.
The 2016-2017 Connected Communities Grant Recipients include the following projects:
Columbia Museum of Art: "Cut! Costume and the Cinema"—Get a glance behind the scenes of cinematic costume design with this international arts and education exhibition. It features 43 costumes from 25 films, which encompass five centuries of history, drama, and comedy. 
Doko Meadows Park Foundation Amphitheatre Project—Blythewood's 25-acre park will soon welcome a variety of performances and events with a new amphitheatre.
EngenuitySC: What's Next Midlands—This is a collaborative crowdsourcing program aimed at connecting improvement ideas from the community with those who can make them become a reality.
Riverbanks Society: Waterfall Junction at Riverbanks Botanical Garden—This brand new attraction at Riverbanks can now welcome public gatherings and education sites through the grant.
South Carolina Philharmonic: Conduct the Phil—This program will reach out to isolated areas of the community to interact with an expanded audience, including the homeless, mentally handicapped, and at-risk youth. 
South Carolina State Museum: "RACE: Are We So Different?"—This exhibit will examine the science and culture behind the concept of race throughout human history.
The Jasper Project: Marked by the Water—Local artists and community members will collaborate to bring together works in commemoration of the first anniversary of the Historic Flood. 
"The projects selected relate directly to our quality of life and enrich our community in meaningful ways," commented JoAnn Turnquist, President and CEO of the Central Carolina Community Foundation. "We look forward to working with these organizations throughout the next year and watching their projects unfold." 
Last year, the first Connected Communities grants helped fund projects through EngenuitySC, The Nickelodeon Theatre, and the Columbia Museum of Art.