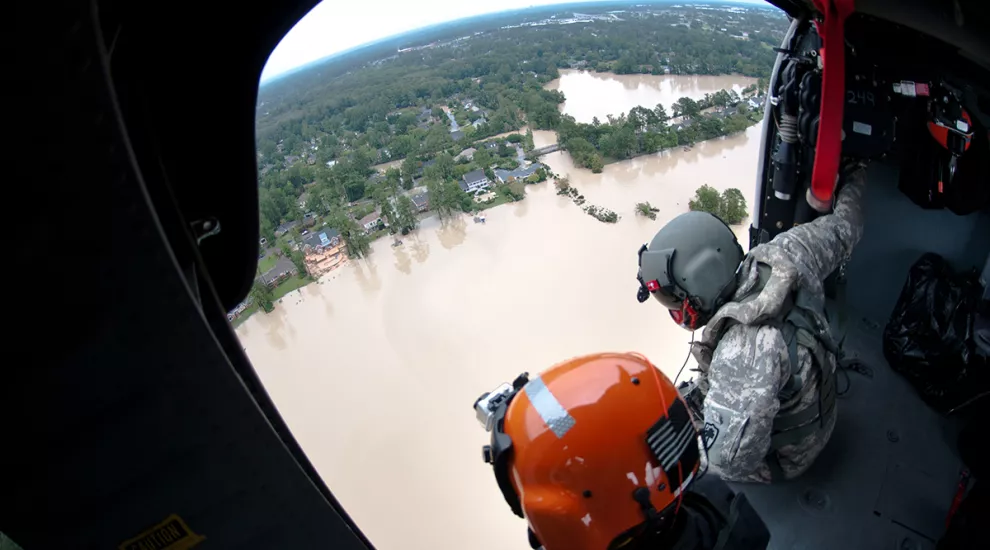 ETV's new film Raging Water explores the effects of the historic "1,000-year flood" on South Carolina. As a potential rain event turned into a catastrophe, South Carolina is faced with overwhelming rainfall, 19 deaths, the breach of manmade structures, the failure of water systems, and floodwaters that swept into an already engorged river system.  The water traveled downstream through nearly half the state, where floodwaters caused agricultural devastation and the destruction of neighborhoods in Clarendon, Berkeley, Charleston, Georgetown and Horry counties.
Boat and helicopter rescues, compromised roadways, threatened archeological sites, damage to the famed Cypress Gardens, loss of housing, and the threat of mold become subjects of the story, as do "lessons learned" and recovery efforts faced by the city of Nashville after their similar 2010 flood.
Raging Water is by Emmy® Award winner Mark Adams.  His previous documentaries for ETV include The Vanishing Generation, Over Here, A Look Back at NatureScene, Carolina Caught, and Space Heroes.
Raging Water repeats Thursday, Oct. 6 at 9 p.m.  Additional airdates on the SC Channel and ETV World can be found at scetv.org/tvschedule.