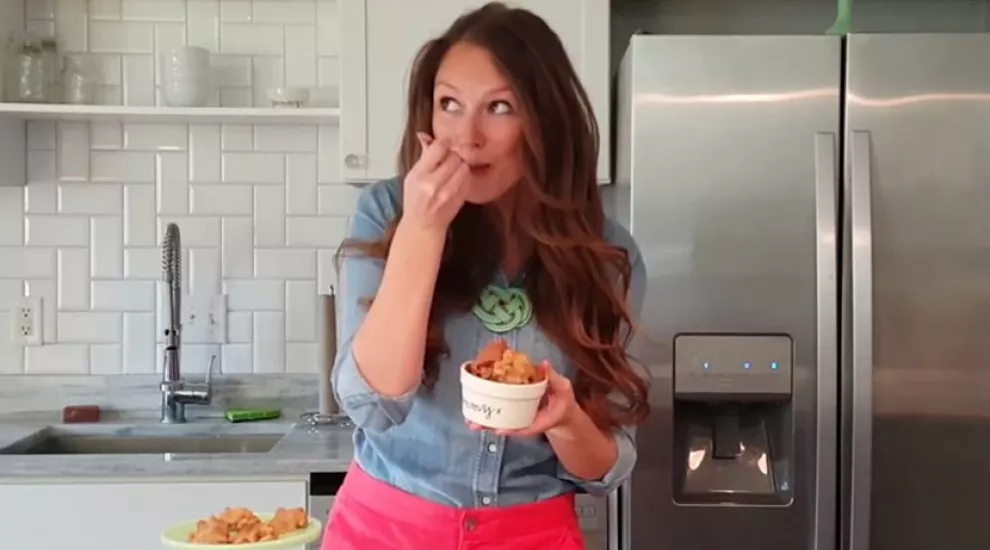 Columbia – American Public Television (APT), the original home to television's culinary experts, and sponsor of  the Create Cooking Challenge, announced today that two new "stars" have joined its ranks.  Selected from hundreds of entries by judges who are some of public television's best known chefs, Jaime Isobe of Brooklyn, NY, is the Grand Prize Winner, receiving $1,000 to finance the completion of a 10-episode web series for CreateTV.com.  Second Prize Winner, Erin French of Freedom, Maine, was awarded $250 to fund a 3-part web series for Create's website.  The contest focused on two-minute video submissions by professional and home chefs.  Distributed and produced by APT, with WNET New York and WGBH Boston, Create is a national channel carried by 227 local public television stations and features lifestyle content: cooking, travel, home improvement, gardening and arts & crafts.
Joining the winners' circle were 16 entrants from across the country, including South Carolina ETV's Create viewer, Julie Booher, of Mt. Pleasant.
Julie's entry,Julie's Buttermilk Pralines with Quick Chocolate Banana Ice Cream, placed 10th in the competition.  You can see it here: https://www.youtube.com/watch?v=E8h67S1xPM8
Julie's video is also posted to CreateTV.com where you may see all the winners' entries.  
Here's information about Julie:
I am a lover of all things culinary, with a bubbly personality.  I enjoy sharing everything that Charleston and the South have to offer.
Cooking Experience: I'm a life-long home baker, with experiences in catering and working in a bakery in the heart of Washington, D.C.
Why I entered the Create Cooking Challenge: Baking is my life-long passion and I want to share my modern take on traditional family and historical recipes with other food lovers.
Final judges included five of Create TV's nearly 60 top chefs, Chris Kimball (America's Test Kitchen and Cook's Country); Pati Jinich (Pati's Mexican Table); Jacques Pépin (Jacques Pépin Heart & Soul); Sara Moulton (Sara's Weeknight Meals); Chef Irie (Taste the Islands With Chef Irie); and, Cynthia Fenneman, APT president and CEO.  Entrants were judged on criteria including culinary knowledge, ability to present the idea clearly, telegenic appeal and a unique presentation.  "We were impressed by the caliber of the Create Cooking Challenge entrants, many of whom said their passion for cooking was inspired by the leading chefs featured on Create TV," said Fenneman.
Our congratulations to Julie!  Create is a part of ETV's SC Channel, available as your local ETV channel's .2 channel on antenna and on select cable systems as SCC.