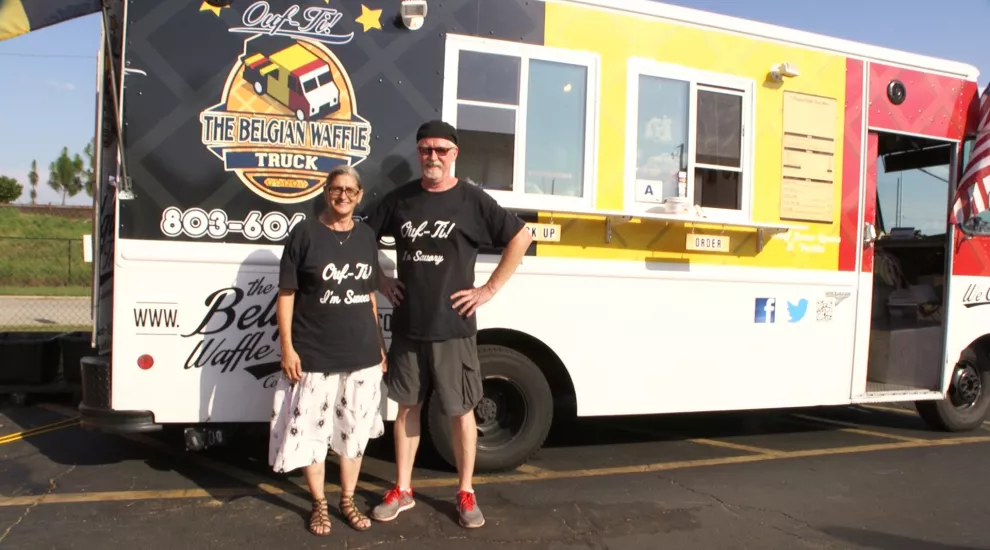 The food truck trend, a phenomenon in big cities all across the United States, starts to catch on in Columbia, South Carolina. Meeting Street in West Columbia is about to receive a new food truck court, the Hemi Food Truck Court, on March 14.
Several local food trucks, including The Belgian Waffle Truck, Brain Freeze Italian Ice and CupSide Down Cafe & Deli, have commited to joining Hemi Food Truck Court.
ColaDaily.com reported that the idea came from Christina Survana, who connected with the business owners of Outdoor Wood Furniture, Bill and April McEntire, after noticing a vacant lot next to their business. "They teamed up to work with city leaders and create a new ordinance allowing for a food truck court to come to West Columbia," ColaDaily.com reported. 
The HEMI Food Truck Court will provide electricity, tables, chairs and clean-up service for the trucks and patrons.
Food trucks will be operating from 6 a.m. to 10 p.m. seven days a week. Food truck owners and others who are interested in participating can apply for a spot online.