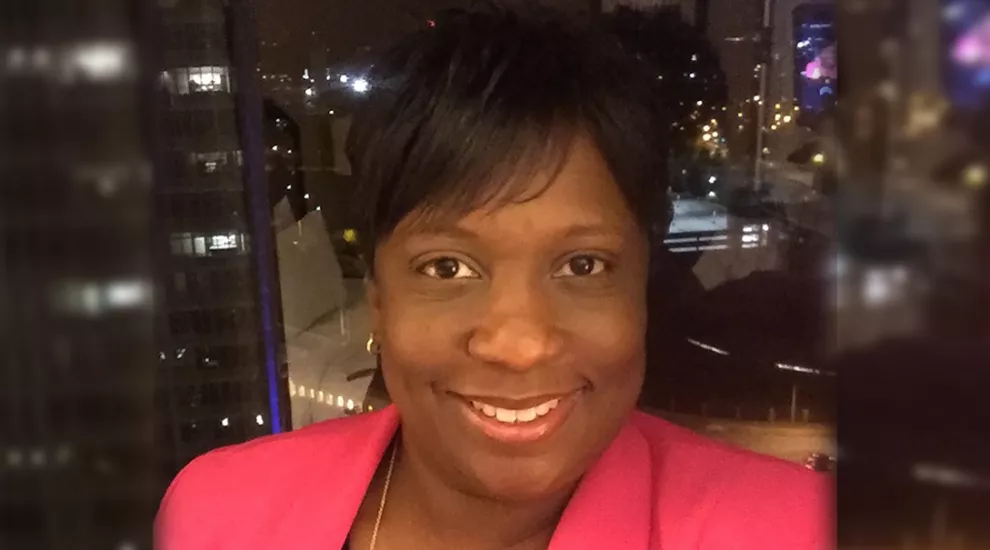 South Carolina ETV announced Carla Jefferson from Darlington County School District as one of this year's PBS LearningMedia Digital Innovators. The program, which is in its fourth year, recognizes tech-savvy K-12 educators who are serving as leaders in the education technology space and incorporating digital media in classrooms. Jefferson is one of 52 Lead Digital Innovators in the U.S. and its territories.
"ETV is proud to recognize Jefferson who was chosen as a Lead Digital Innovator from a pool of talented and innovative educators from across the country that are using technology and digital media in the classroom," said Dean Byrd, Director of ETV's Education Division. "Jefferson will represent ETV and the entire Darlington community as she continues to enhance her skills with these one-of-a-kind resources, tools and training from PBS LearningMedia."
The 2016 PBS LearningMedia Digital Innovators will receive year-long professional development opportunities that include virtual training, access to premium and exclusive resources from PBS LearningMedia Custom service, a free PBS TeacherLine professional development course, networking opportunities and more. PBS LearningMedia Digital Innovators will also receive ongoing support in their community from their local PBS member stations.
In addition, the 52 Lead Digital Innovators will receive an all-expense paid trip to Denver, Colorado to participate in the 2016 PBS LearningMedia Digital Summit and the International Society for Technology in Education (ISTE) conference.
The full list of the 2016 PBS LearningMedia Digital Innovators is available at www.pbslearningmedia.org/collection/digitalinnovators  
PBS LearningMedia received hundreds of applications from leading teachers throughout the U.S. and its territories. Judges selected the 52 educators from throughout the U.S, its territories and the District of Columbia, as Lead Innovators, representing almost every state and Washington D.C., a first in the program's history. These educators exemplify excellence in using technology and digital media to support student learning.
About South Carolina ETV
South Carolina ETV is the state's public educational broadcasting network.  Using television, radio and the web, ETV's mission is to enrich lives by educating children, informing and connecting citizens, celebrating our culture and environment and instilling the joy of learning.  ETV currently presents A Chef's Life, Expeditions, Reel South, and For Your Home on public television in addition to national radio productions Song Travels, Piano Jazz, Chamber Music from Spoleto Festival USA, and World of Opera.
About PBS LearningMedia
As America's largest classroom, PBS offers digital content and services for teachers of children from pre-K through 12th grade that help bring classroom lessons to life. PBS LearningMedia, a partnership of PBS and WGBH Educational Foundation, is a free and paid media-on-demand service offering educators access to the best of public media and delivers research-based, classroom-ready digital learning experiences to engage students in exploring curriculum concepts that align with National and Common Core State Standards. Nationwide, more than 1.8 million teachers and users have registered access to more than 120,000 digital resources available through PBS LearningMedia. More information about PBS LearningMedia is available at www.pbslearningmedia.org or by following PBS LearningMedia on Twitter and Facebook.