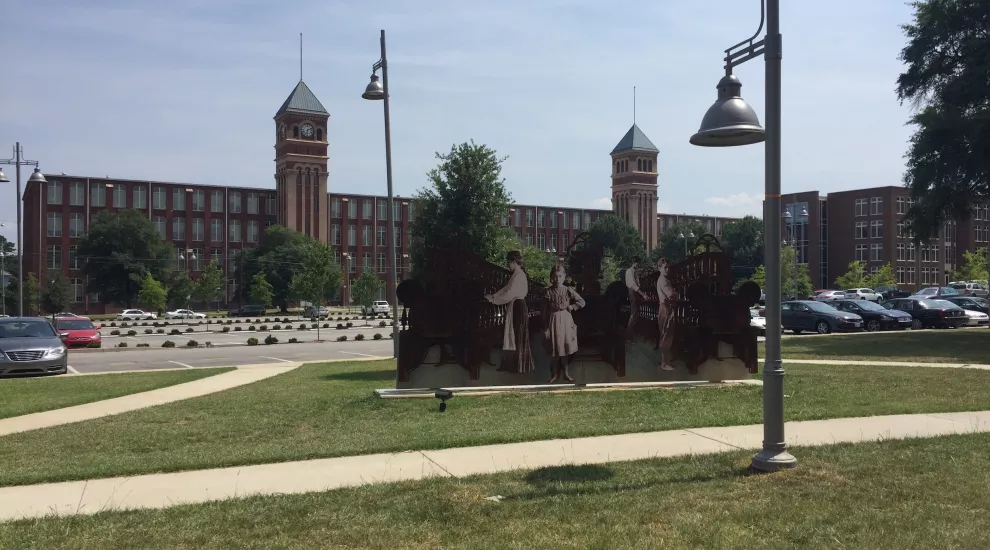 The Capital City Mill District is finally gearing up for a much-needed facelift.
The city has been meeting with residents of the area to gain insight as to what needs to change. According to WIS-TV, there has not been a plan for the neighborhood since the 1980s. 
Some efforts have already begun, with some of the old mills being renovated for student housing. Furthermore, the U.S Environmental Protection Agency (EPA) has selected Columbia as one of six cities to receive assistance with sustainable design strategies under the Greening America's Communities (GAC) program for 2016. 
The program will help revitalize the Mill District and push Columbia to keep growing as an environmentally conscious city. It will also provide help to Brownsville, Texas; Oklahoma City, Oklahoma; Muscatine, Iowa; Honolulu, Hawaii; and Multnomah County, Oregon. 
"This program is another example of EPA making a visible difference in communities—helping build healthy, vibrant neighborhoods and stronger local economies centered on environmental sustainability," said EPA Administrator Gina McCarthy.
Within the next few months, a team of designers will visit the city of Columbia to create designs that will protect an urban stream and create a greenway that will minimize flooding, while also establishing a walkable connection through the Capital City Mill District.
The GAC program has already impacted 23 capital cities and the District of Columbia. It helped Little Rock, Arkansas to revitalize its Main Street; it helped find funding for Baton Rouge, Louisiana to begin designing and constructing a Downtown Greenway; and it provided assistance to Phoenix, Arizona to complete the first phase of bike lanes and road improvements along Grand Avenue.
Check out Greening America's Communities to learn more about the program. 
Stop by the community meeting this Wednesday, June 29 at 6:00 p.m. to give your own input.