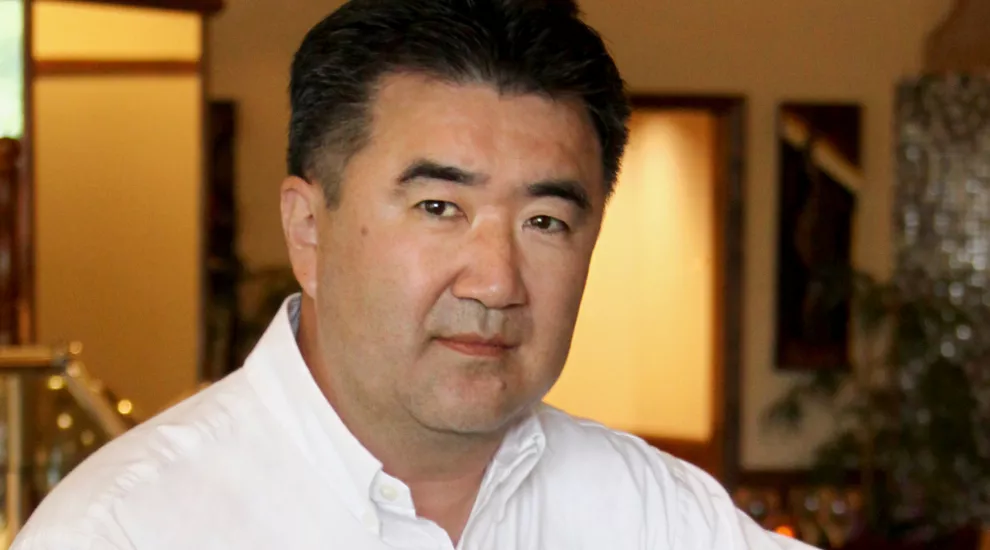 Photo courtesy of Edson Munekata
COLUMBIA, S.C. – Edson Munekata is the owner of Cowboy Brazilian Steakhouse, located in the heart of Downtown Columbia. The restaurant is an authentic "Churrascaria," a place where meat is cooked in "churrasco" style, which translates roughly from the Portuguese for "barbecue."
Edson is originally from the city of São Paulo, Brazil, and has been living in the U.S. for over 30 years. He has been living in Columbia, S.C. for a little over one year.
In 2012, Cowboy Brazilian Steakhouse made Urbanspoon's "Top 250 High End Restaurants in the U.S." out of over 600,000 restaurants in the country.
Q: Why did you come to the U.S.?
I was born in São Paulo and ever since my cousins came back from the U.S., when I was 15 years old, I had the "burning desire" to make it here.
Q: How do you like living in Columbia? Is it very different from where you are from in Brazil? 
Well, I lived in the U.S. since 1980, and I can't see myself living anywhere else. I lived in California for 25 years and moved to Charlotte in 2005. Columbia is like living in a "small big town." I keep on running into a lot of acquaintances everywhere I go. I guess it also has to do with the type of business I run.
Q: Why is Columbia a good place for your business?
I had restaurants in N.C. as well, but the support that I got from the City of Columbia when we first announced that we're opening Cowboy was incredible! The day I filed for our corporation, I received a call from the newspaper and the next day, we had a full article which led to lots of other calls and TV promos as well.
Q: How is Cowboy Brazilian Steakhouse giving back to the community?
Well, we did serve 500 meals at Transitions in 2011, trying to support another downtown neighbor that had just opened up that year, and we supported them financially the following year with their Thanksgiving Meal.
Other than that, we are always willing to donate to different causes and organizations that call us on a regular basis.
My heart is still with an organization called Urban Eagles in Charlotte. They're an Urban Ministry that, through the popularity of soccer among all inner city kids, help bring them together to learn the word of God. We cater their big events, and we just did one this past Monday, feeding around 150 kids and staff and players from the Charlotte Eagles. It's a great feeling to see these people enjoying some Brazilian Food.
Q: What makes cookery special for you? Have you always liked cooking? 
Through the restaurant, I met so many people from all over the world, and not really having any family around, I enjoyed the close relationship we developed with our staff.
I can't say that I always like it, but I did it out of necessity when I was living by myself, and then I found out that other people liked my "grub", so I do enjoy it now.
Q: What is your favorite Brazilian dish?​
Feijoada, but unfortunately we can't find all the ingredients for it around here.
Q: What is your favorite South Carolinian dish?
I like to go to Ms. B's in West Columbia, where they have an incredible spread of Country food on Sundays.
Q: We've heard that Brazilians love soccer; what is your favorite soccer team?
Palmeiras, when I was living in São Paulo, and the LA Galaxy, but the Charlotte Eagles team brought us the most joy.