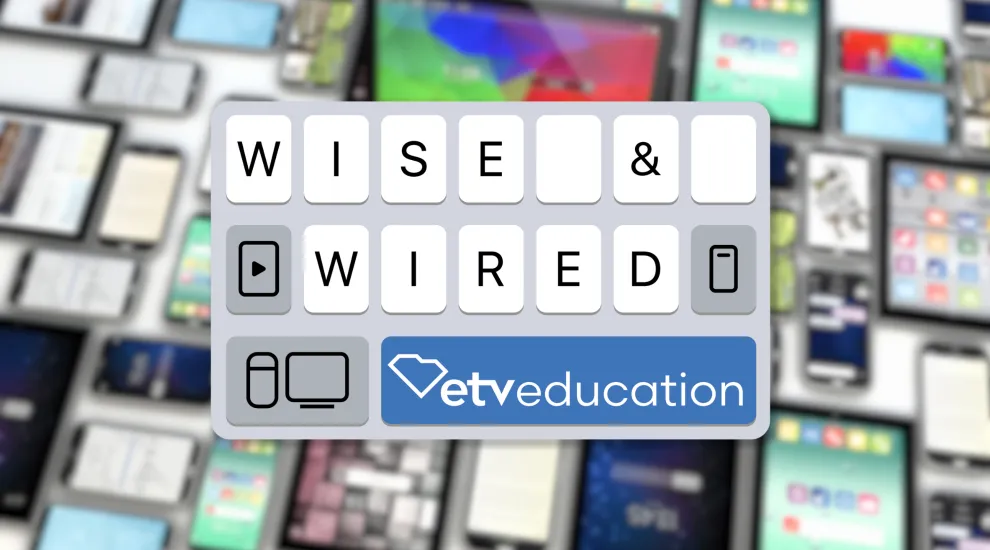 Wise and Wired is a new SCETV digital literacy initiative for senior citizens.
Offered in partnership with the South Carolina Department on Aging, Carolina Family Engagement Center, and Talking Book Services of the South Carolina State Library, the goal of Wise and Wired is to engage communities of older learners with comprehensive, yet accessible learning experiences that cater to their unique needs. By participating in Wise and Wired activities, we hope older learners will increase their confidence in using technology and generate or renew enthusiasm for engaging with the digital world. Through a combination of hands-on activities, discussions, and practical demonstrations, we aim to create a supportive environment that fosters lifelong learning and empowerment.
To kick things off, SCETV will be hosting a free Wise and Wired Digital Literacy Workshop on September 22, 2023, from 10:00 a.m. – 1:00 p.m. We invite senior citizens to join us for a day of empowerment around essential digital literacy skills.
Topics to be covered include:
dispelling common technology misconceptions
exploring basic tablet and smartphone features
exploring the Internet safely
creating and sending emails
an overview of popular social media platforms (Facebook, Instagram) 
and more
The workshop will include a coffee break and lunch break.  Register for the workshop here. 
We invite seniors to also join our Wise and Wired community whether you're able to attend the live workshop or not.  Sign up here.