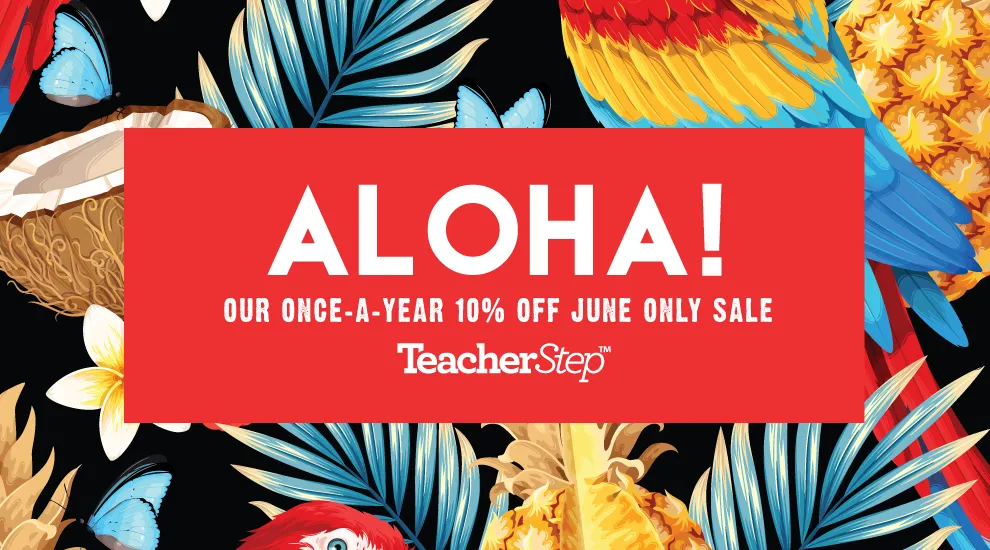 Every TeacherStep course is 10% off with code TeacherStep23  in June!
It's time again for TeacherStep's annual once-a-year sale - save 10% off any and every course with code TeacherStep23 this month, June 2023. Order as many as you want and take up to 9 months to complete them. Plus, if you refer a friend, you can receive a $25 gift card (for a limited time). 
Are you a devoted teacher seeking recertification, salary progression, or professional development? TeacherStep offers a wide variety of math courses plus three ELA courses - all conveniently delivered online and on a self-paced basis. Choose from graduate or professional development credit options. Many courses include ready-to-use lesson plans, too.
Affordable Credits on a Teacher's Budget
During June, graduate credit courses are only $449.10, and teacher license renewal courses are only $224.10.
 
Trusted
TeacherStep has provided at-home learning for teachers for more than twenty-eight years. 
 
For Night Owls and Early Birds
You are in control. There are no specified time frames or on-campus meetings. Work at your own pace with up to nine months to complete each class. 
 
From an Accredited University
Upon completion, students may request a transcript from Converse University, an accredited institution and leader in graduate education.
Non-Profit
TeacherStep is provided by South Carolina Educational Communications (SCEC), a 501 (c)(3) non-profit that has received a four-out-of-four star rating from Charity Navigator for more than ten years in a row. 
 
Supports Educational Broadcasting
All proceeds received from the sales of the TeacherStep courses go directly to support SCETV and SC Public Radio. 
Our 10% off every TeacherStep course offer absolutely ends June 30, 2023; don't miss out! 
Visit TeacherStep.com for more information.