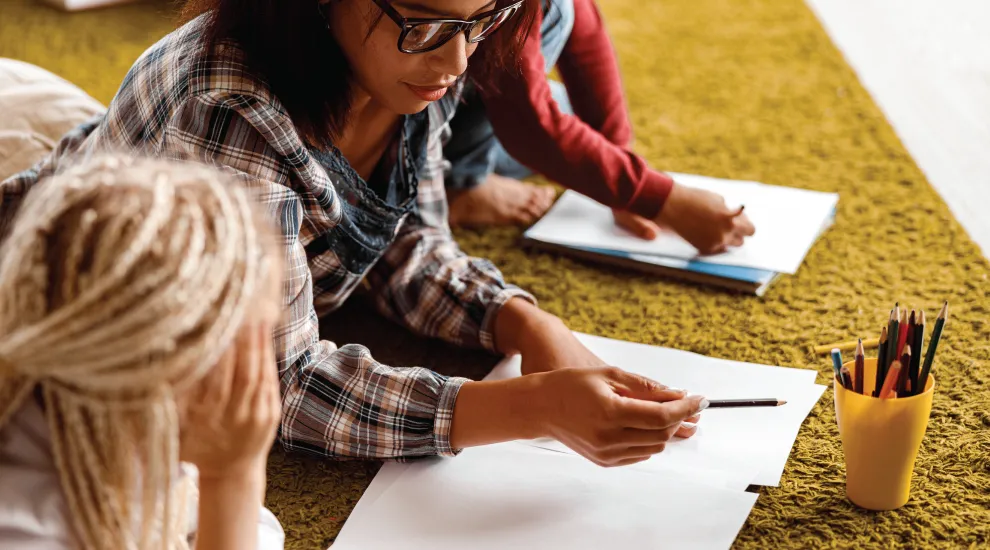 It's no secret teachers are busier today than ever. You face new challenges in the classroom, record shortages among coworkers and emerging technologies that are changing everything about the way you teach. 
TeacherStep is a powerful tool, created by teachers for teachers, that provides the training necessary for busy teachers to achieve recertification and career advancement through quality courses designed to reshape classroom education for the better. 
"I found a great wealth of knowledge in this course." - Ms. Tania McDuffie, Professor
Rolling admission allows you to start your training when the time is right for you, plus you can learn from any location that is convenient for you - there is no need to commute to classrooms or campuses. You can enroll in as many courses as you want and take up to nine months to complete each one. 
With TeacherStep, you are empowered to build on your undergraduate preparation and prior knowledge to investigate materials, pedagogy, and technology to teach more effectively and engage students as they continue to master new ideas. 
During the month of September, TeacherStep is also offering a $50 gift card with every course and a $25 gift card for every referral. See teacherstep.com for details.