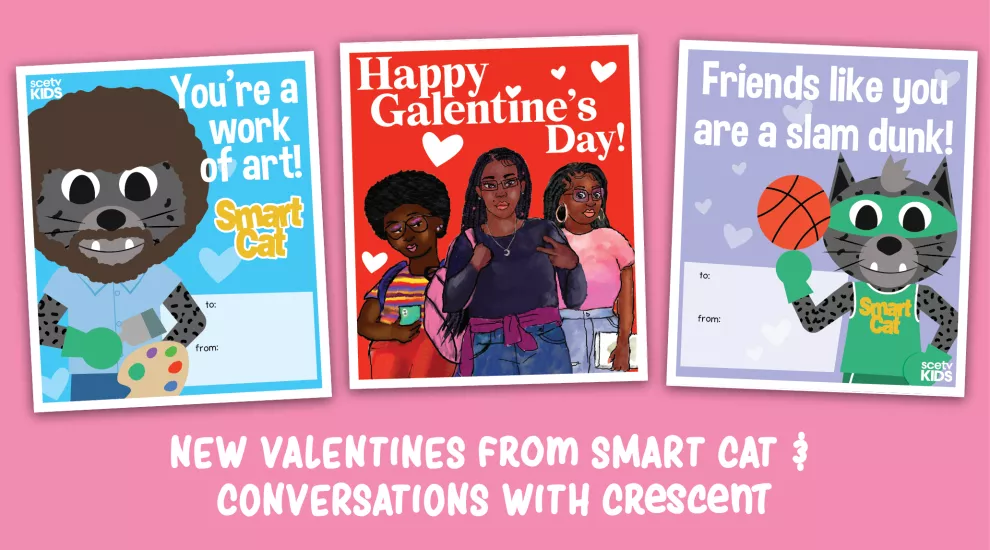 Are you a caregiver or educator looking for free, fun, and easy Valentine's Day cards for students in South Carolina?
Smart Cat and Crescent have new Valentine's day cards ready to be shared!
Click the link below to download and print these resources: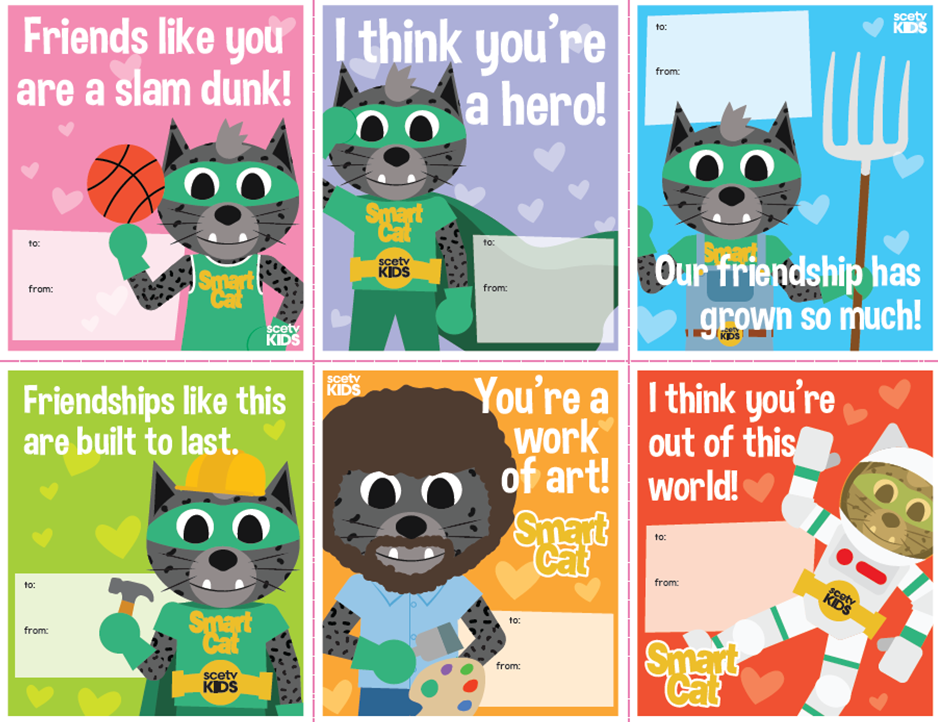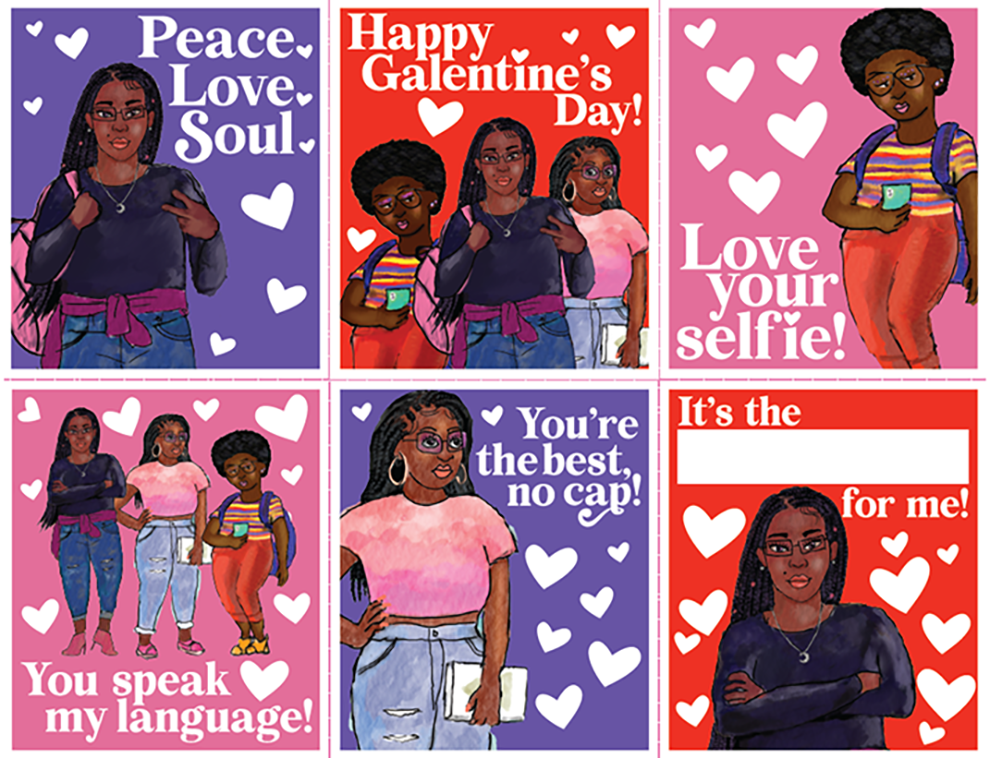 (Missed out on Smart Cat's Valentines' from last year?; get them here.
Please let us know if these cards added joy to your Valentine's Day celebrations!. Email us, with a picture if possible, at etveducation@scetv.org.
Happy Valentine's to you from Smart Cat, Crescent, and the team here at ETV Education!