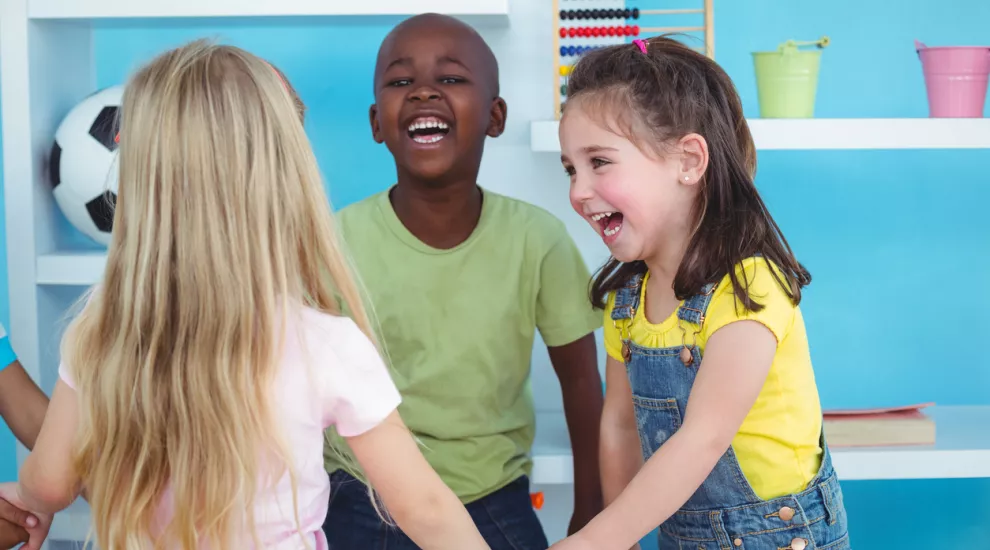 At South Carolina ETV, we celebrate all learners, but April offers a special time of focus on young learners with the Week of the Young Child!
Created by The National Association for the Education of Young Children (NAYEC), the Week of the Young Child is a special time to celebrate early learning, young children, their teachers, families and communities. Held this year from April 1-7, each day has a theme, and we have put together some fun activities to help you celebrate!
The SCETV Education team will close the Week of the Young Child with a Daniel Tiger activity at EdVenture Children's Museum in Columbia on April 8, from 10:00 a.m. to 2:00 p.m. Come by and see us if you're in the area, and keep celebrating young children and their teachers and families all month long!
Did you know April is Financial Literacy Month? It is never too early to start teaching your children about financial literacy. Here are some of my favorite books to help introduce financial literacy skills and concepts to young children: 
"Those Shoes" by Maribeth Boelts
"The Penny Pot" by Stuart Murphy & Lynne Cravath
"A Chair for My Mother" by Vera B. Williams
"The Coin Counting Book" by Rozanne Lanczak Williams
"Alexander Who Used to Be Rich Last Sunday" by Judith Viorst
"Start Saving, Henry!" By Nancy Carlson
Also, this resource from Sesame Street in Communities is perfect for teaching young children about the importance of saving.
As always, we at SCETV want to see and hear how you use our resources! Please share pictures, videos, or blurbs about your activities and lesson plans with Caitlin Woodard, Early Learning and Outreach Coordinator, at cwoodard@scetv.org.  Happy Learning!