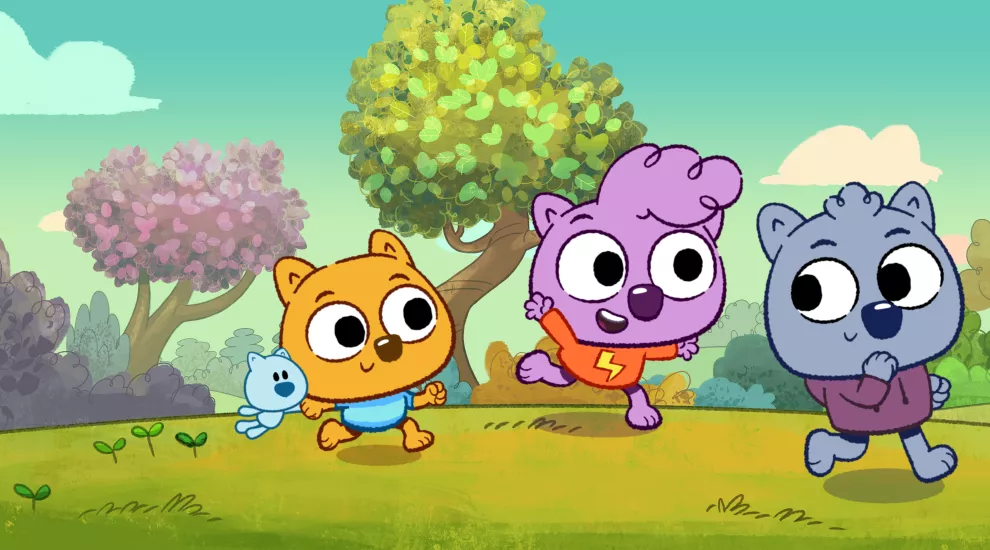 With spring knocking on the door, we are blooming with ETV and PBS KIDS resources for early-ed educators and learners!
PreK-2 Teachers and Caregivers, make the most of the month with the PBS KIDS Teach Your Way calendar for March. It's full of flexible resources aligned with monthly themes and skills for young students. Use the calendar to integrate media in creative and developmentally appropriate ways! Bookmark the Teach Your Way collection on PBS LearningMedia and visit each month for great ideas all year long.
March 2 is Read Across America Day; what books will you be reading and sharing? In the spirit of reading, it's also a great day to make your plans to attend the Read-In 2023 event at the South Carolina State House on April 20! Register to attend with your class and I'll see you there!
Looking for something new to celebrate St. Patrick's Day on March 17? This KidVision Irish Dance Academy video is a fun and engaging way to incorporate music and dance into your classroom. Students will learn facts about Ireland and a few Gaelic words while they're at it!
Tap into student excitement over the first day of spring, March 20 (the spring equinox), with the Changing Seasons collection for spring. Help your students learn about bird nests, parts of a plant, the importance of worms, and more, through media clips, extension activities, articles, and crafts. Share the resources, many of which are also available in Spanish, with families too! If you'd like to dig deeper into teaching this unit and the others in the collection, consider the free, self-paced course Teaching Early Science with the Changing Seasons Collection. In it, you can explore ways to integrate media-rich lesson plans in your classroom and empower students to expand their natural curiosity and understanding of the seasons. 
Of course, March is Women's History Month, too! Take advantage of our Women's History Collection on KnowItAll.org. What stories of great women and their accomplishments will you share? You might also engage your students in a video, game or activity from the Xavier Riddle and the Secret Museum collection on PBS LearningMedia. Students can learn about iconic historic female figures like Zora Neale Hurston, Marie Curie and Amelia Earhart- just to name a few! There are support materials to go along with each video to help extend learning. 
Finally, have you heard about the new PBS KIDS show Work it Out Wombats!? With an educational focus on computational thinking, Work It Out Wombats! introduces children to a creative way of thinking that helps them solve problems and complete tasks in more organized ways, using a toolkit of skills from computer science. Use these lesson plans and resources to build on your students' enjoyment of the show and practice skills like identifying patterns and learning to sequence steps.
We would love to hear from you about how you're engaging your students and children to learn this March, whether in school, at home or in the community. Share pictures, videos or notes about the activities or lessons you're using with me, Caitlin Woodard, ETV Education Early Learning and Outreach Coordinator, at cwoodard@scetv.org. Also, we're always looking for ways to engage with the community, schools and classrooms. Please reach out with any questions, concerns or needs you have; we are here to help!