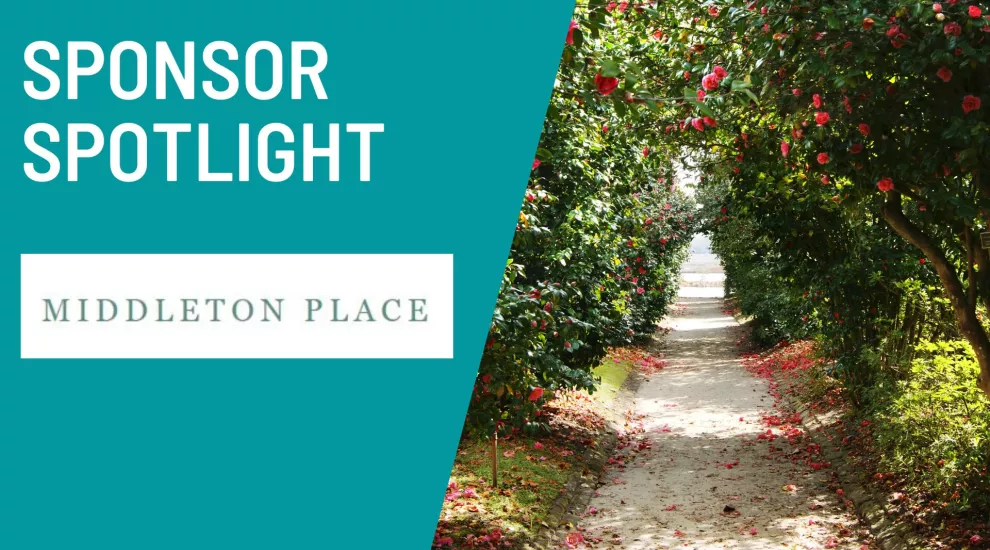 Sponsor
Middleton Place
4300 Ashley River Rd.
Charleston, SC 29414
Sidney Frazier
VP of Horticulture
Located in Charleston, SC, Middleton Place Foundation, a public, non-profit educational trust, is responsible for the effective operation and preservation of Middleton Place National Historic Landmark and the Edmondston-Alston House. Middleton Place Foundation's mission is to connect people with the past, inspiring a deeper understanding of ourselves and each other through understanding American history. For decades, Middleton Place Foundation has been engaged in providing educational programs to the public that focus on the stories of the enslaved and free men and women who lived and worked on these properties.
The winter months can be the best time to visit Middleton Place, as America's Oldest Landscaped Gardens are brightened with blooms from over 10,000 camellias. The historic camellias date back to 1786, and during February weekly guided camellia walks tell the story of their history and the stories of the enslaved and free men and women who built and sustained the gardens.
Sidney Frazier, VP of Horticulture has been responsible for the historic camellias at Middleton Place for almost 50 years, and his expertise has earned him the affectionate title of "King of Camellias."  "Every February we take time to celebrate and share this historical treasure with the public with special tours, workshops and events," said Frazier. "Seeing the gardens come alive with color in the winter is something I look forward to every year."
"Middleton Place Foundation is grateful for the partnership with SCETV and SC Public Radio as we share the goal of having a positive impact in our communities. We also enjoy the quality programming including Walter Edgar's Journal focusing on S.C. history and culture and the weekly gardening show, Making it Grow," said Frazier.
For more information call, 843-556-6020 or visit www.middletonplace.org.
To become a sponsor contact Melanie Boyer, Corporate Sponsorship Manager, 803-737-3289 or via email at mboyer@scetv.org