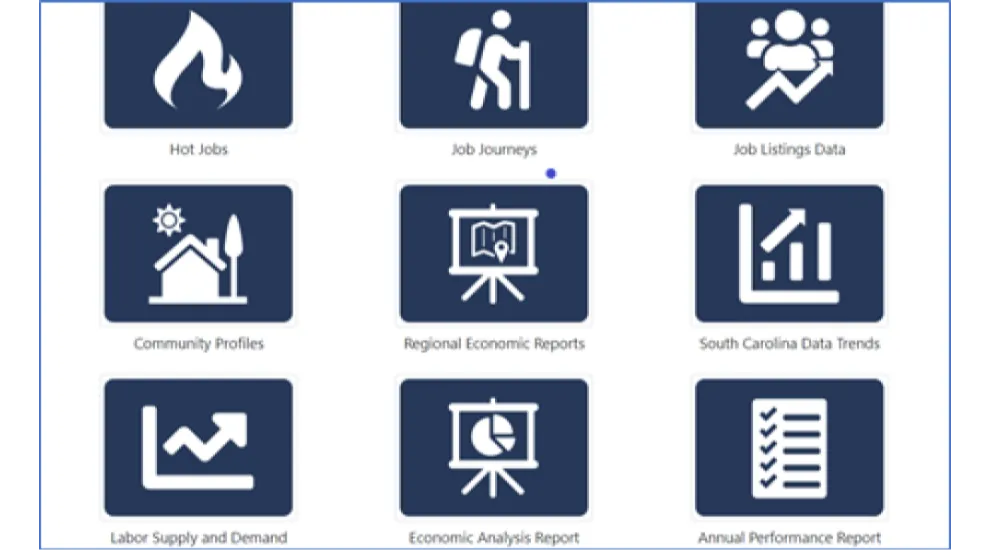 The Labor Market Information Division (LMI) of the South Carolina Department of Employment and Workforce (DEW) has a Workforce Outreach Coordinator who specializes in engagement, presentation, collaboration, and similar outreach activities aimed at students. A primary goal of the position is sharing how data/statistics can be incorporated into a student's Individual Graduation Plans (IGPs) and used to make education and career choices. 
When highlighting careers, it is important to give students a vibrant picture of what they can do with their degrees because clarity can be hard to find at the start of the education-work journey. Students may not be aware of the job opportunities that exist in the labor market, or they may struggle to make sense of their options when faced with swaths of information online. As a result, future plans feel confusing or intimidating; LMI can be utilized to help alleviate these feelings by providing them with concrete data to guide strong decisions.
These data make it possible to understand both the current state and the long-term tendencies of a regional job market, including the top jobs, the top industries, likely compensation levels, and what education is needed to succeed. Connecting this information to curriculum and training programs allows students to select courses more effectively, evaluate post-secondary education options, and ultimately assess whether to enroll in college or proceed straight to the workforce.
Examples of ways to use LMI's services:
For understanding and identifying the relationship between education and career
From a career services perspective, it would be helpful to bring students' attention to career possibilities while they are still taking classes. With information about the requirements for specific career types, students can make informed decisions about their learning, making them better candidates for their desired jobs after graduation.
For reconciling teaching methods and curriculum to the skills needs of the labor market
The goal is to improve the relevancy of existing or new programs, to ensure that the skills your students are gaining in their course of study are the skills that will benefit them in their job hunt. This language of skills allows educators (and career services professionals) to constantly scan the environment for opportunities in the job market. Additionally, it aids in their ability to find or create an alignment within existing programs or curricula.
For leveraging students' interests and existing skills
This opportunity helps students connect their individual experiences and educational goals with real-life options. Career services, faculty, and advisors can change their students' education or career trajectory by helping them identify skills they already have and how those skills align with future employers' expectations.
LMI can illuminate new ways for career specialists, counselors, administrators, etc. to support South Carolina's businesses, its workforce, the economic development system, and the employees of today and tomorrow.
When it comes to students and careers, the problem is often not the limitations of data, but its excessiveness. Students need help uncovering and making sense of their prospects. Presenting to and interacting with students and working closely with educators (including counselors and career specialists) creates even more ways to enhance South Carolina's labor market and workforce. 
For assistance, contact LMICustomerService@dew.sc.gov. 
Bio:
Wylondria Jefferson is a Workforce Outreach Coordinator for the Labor Market Information Division of the South Carolina Department of Employment and Workforce. Prior to her start at the LMI Division in 2022, Wylondria acquired 22 years of experience working for Benedict College and over a year of experience working for the Department of Administration Office of Economic Opportunity. . She has a Bachelor's Degree in Child and Family Development, with a Certificate in Child Protective Services, from Benedict College; a Master of Art in Organizational Management from Phoenix University; and a Master of Art in Education with a concentration in Family and Community Services from Ashford University. She is a passionate individual who wants to give back and help in any way possible to improve individuals, their choices, and the world. You can reach her via LMICustomerService@dew.sc.gov.