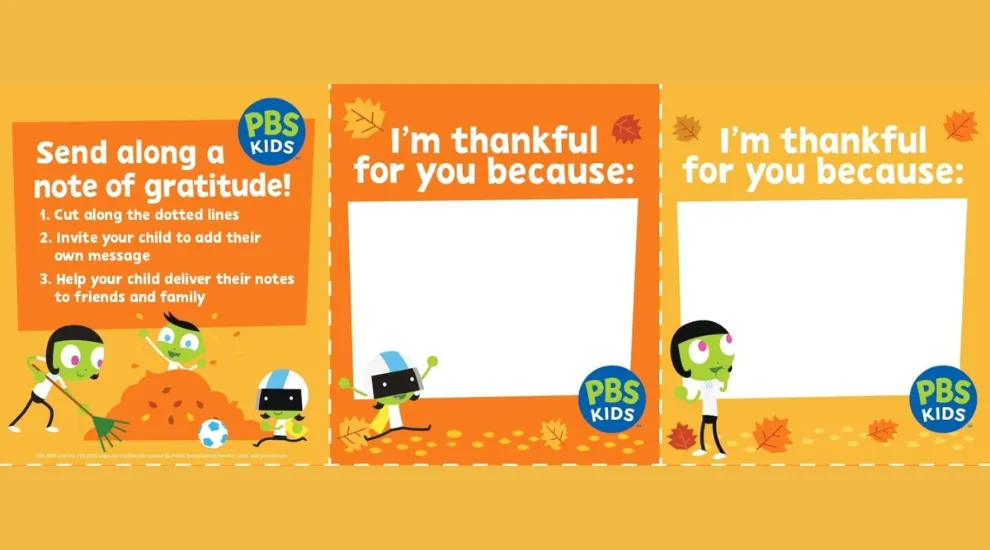 The holiday season is upon us! While this time of year is exciting, it can also be stressful as we juggle special events, travel and extra commitments while still addressing learning goals.
To help with this, here are some resources you can use to incorporate learning and fun into the busy holiday season at school, at home, or on the road.
Any Smart Cat fans in the house? Spend your holidays with Smart Cat! 
This Smart Cat activity can help you talk more intentionally with children about the importance of family holiday traditions, and this Smart Cat coloring page is fun for children to use while waiting for the Thanksgiving meal. Also, the 12 Days of Kindness with Smart Cat activity guide is a great resource for this time of year. You might consider launching it on November 13, World Kindness Day!
 
Thanksgiving is a time to think about what we are thankful for. 
This activity is perfect for your youngest emerging writers, while this Thankful acrostic poem is perfect for slightly older children. Send along a note of gratitude with these PBS KIDS Thanksgiving Thankful Notes! These are perfect for lunchbox notes or for delivering to family and friends.
 
The holiday season often means travel. 
Help children get excited about travel with this list of travel-inspired books! You can also encourage children to be more involved in the travel plans with Molly of Denali. This is a great way to incorporate the use of informational text while on the go. Keep children entertained in educational activities while traveling by listening to PBS KIDS podcasts or using the games on pbskids.org/games. Kids can play with their favorite PBS KIDS characters while working on specific learning goals for each game. These games are educational and fun so that you can take the guilt out of screen time.
Finally, as you enjoy time with older loved ones, if you notice their technology skills could be improved - or started! - let them know about our new Wise and Wired digital literacy initiative for senior citizens. Offered in partnership with the South Carolina Department on Aging, Carolina Family Engagement Center, and Talking Book Services of the South Carolina State Library, the goal of Wise and Wired is to engage communities of older learners with comprehensive, yet accessible learning experiences that cater to their unique needs. By participating in Wise and Wired activities, we hope older learners will increase their confidence in using technology and generate or renew enthusiasm for engaging with the digital world. Through a combination of hands-on activities, discussions, and practical demonstrations, we aim to create a supportive environment that fosters lifelong learning and empowerment. Seniors can join the Wise and Wired community by signing up here.
We will be back in January with learning resources for the new year. In the meantime, stay in touch via our SCETV Education Facebook page where we share lessons and activities. See you in 2024 and Happy Learning!