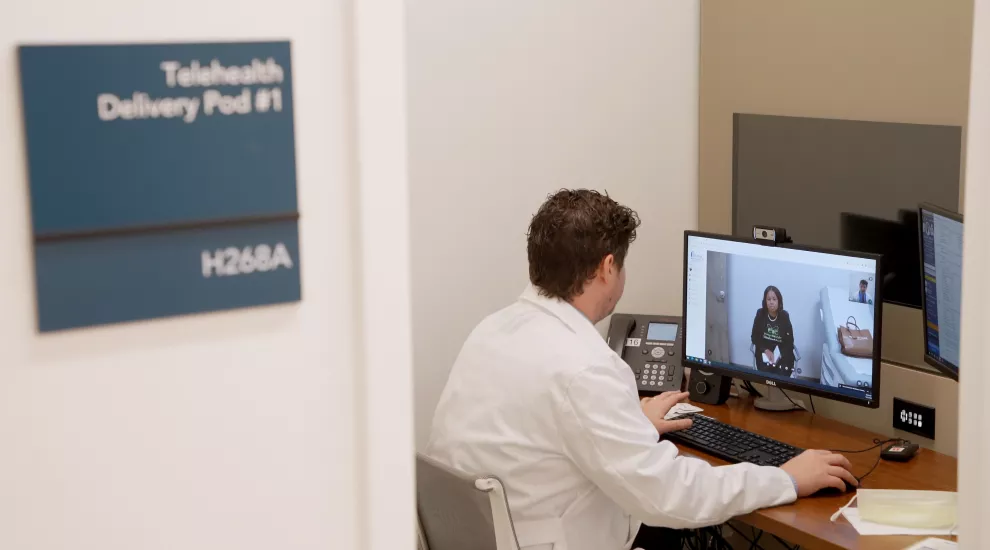 The omnibus appropriations bill passed by Congress last month paved the way for two more years of telehealth flexibilities by extending telehealth provisions that were previously set to expire after the end of the Covid-19 public health emergency. 
"This is very exciting and welcome news for the telehealth community," said Sonya Ebeling, Director of the South Carolina Telehealth Alliance. "The two-year extension of some key COVID-19 Medicare telehealth flexibilities provides a little more certainty and stability for patients and providers that the telehealth services they've become accustomed to over the past three years can continue without interruptions to care."
Ebeling said it's important to note that the flexibilities extended in this recent Federal legislation pertain to Medicare, and are not mandated to commercial plans or state Medicaid programs. 
Two key components in the legislation include the continued suspension of the geographic site requirements, and allowing patients to receive care in their homes via telehealth. Another important piece is the ability for Federally Qualified Health Centers (FQHCs) and Rural Health Clinics (RHCs) to provide telehealth directly to their patients. Also included in the recent legislation is the ability to use audio-only telehealth for some health services, an important component for health equity, according to Ebeling. 
"Although volumes of audio-only telehealth visits tend to be much lower than audio-video telehealth, we've seen higher utilization of audio-only among more high health-disparity populations, including those without smartphones or limited access to the internet," Ebeling said.
Another piece of the legislation has delayed a Medicare rule requiring an in-person exam for mental health visits within 6-months of an initial telehealth service, and once every 12-months of each follow up telehealth service. 
All of these extensions are set to expire on December 31, 2024. During the next two years members of the telehealth community will continue to advocate for permanency of these flexibilities through legislative action. 
"Patients and providers have not only grown accustomed to using telehealth technologies, but prefer it when appropriate," Ebeling said. "It's important that we are using our collective experience as patients and providers to tell that story to legislators."