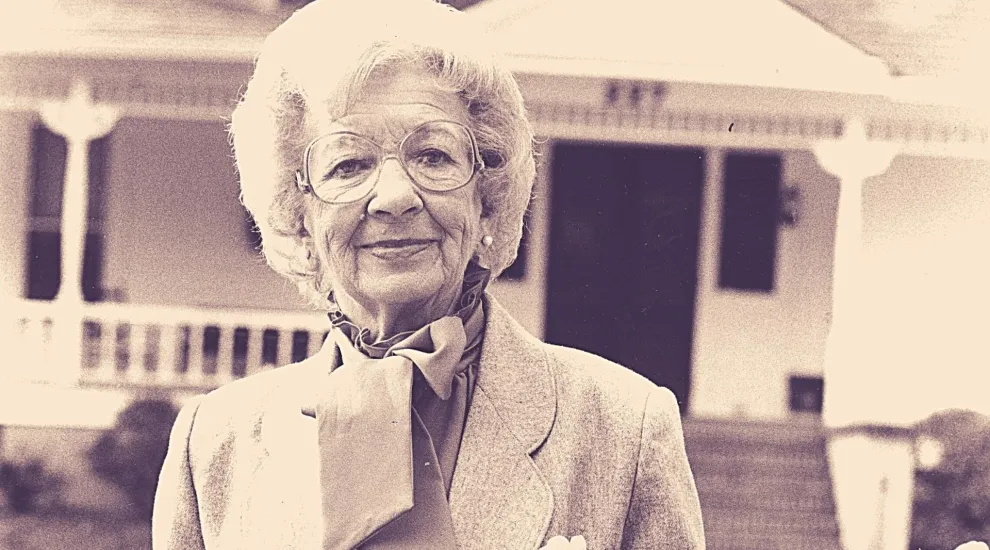 Straight from SCETV's tape vault is another ETV Classic for you!
Mary Long's Yesteryear was an educational series featuring notable moments of South Carolina history told by historian Mary Long. Originally produced at WNSC in Rock Hill, the program quickly earned fame and was one of SCETV's most popular TV series of the 1990s. 
Prior to her television career, Long worked for more than 40 years in the aspects of theater and drama, including 21 years as a speech, English, and Social Studies teacher at Rock Hill High School.
In each program, Long takes her audience on a field trip to learn the history of famous South Carolina sites. Through her tours of these landmarks, she conveys the history of each one, focusing on its past and providing context for our state's rich and complex history.
Here are a just a few of the 37 programs we have uploaded online this summer:
Brattonsville's Revolutionary House (1987)

Anna Hyatt Huntington: Hands of an Artist (1987)

The Battle of King's Mountain (1987)

The Ann White House and the Rambo Mansion (1987)

Conquistadors and Explorers (1988)

Historic Camden: A Stroll Through History (1988)

Architect of Heritage: Robert Mills (1988)

Sea Island Sanctuary: The Legacy of Dataw Island (1988)

Clemson: Goal Line Drive (1989)

No Mercy: Sherman's Fury (1989)
Check out ALL four seasons of Mary Long's Yesteryear online now.
For more ETV Classics: