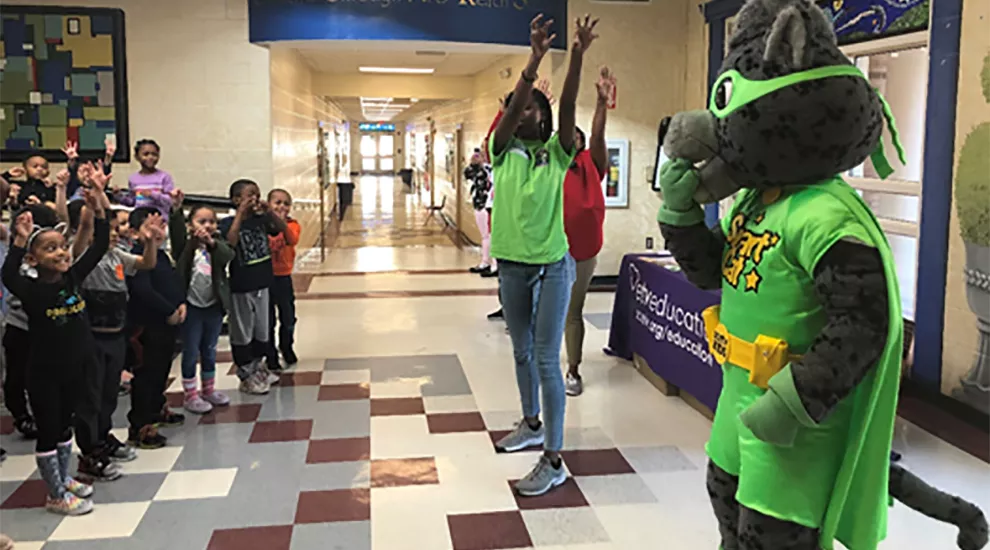 With summer break being right around the corner for students in our state, SCETV wants to let all parents, caregivers, teachers, community members, and youth program coordinators know that we are offering FREE summer engagement in the forms of family workshops, student activities, games, educational worksheets, and more! We are willing to travel statewide to host these activities with your students, also.

Please submit your request(s) via this Google Form: SCETV Summer Engagement Survey. A member of our team will be in contact after reviewing your form.
If there are any scheduling or staffing conflicts, SCETV will notify you and we will do our best to create an alternate date and/or time. We will also attempt to send materials to you in lieu of our presence. However, if we can meet your request, we will!
SCETV is also able to host learning experiences and field trips at our Columbia station for groups of 25 or less. Please contact Ms. Bre Wilson, the Early Learning and Literacy Coordinator, at bmwilson@scetv.org, for any direct questions or concerns regarding summer engagement or learning experiences and field trips. We look forward to collaborating with you for Summer 2022!