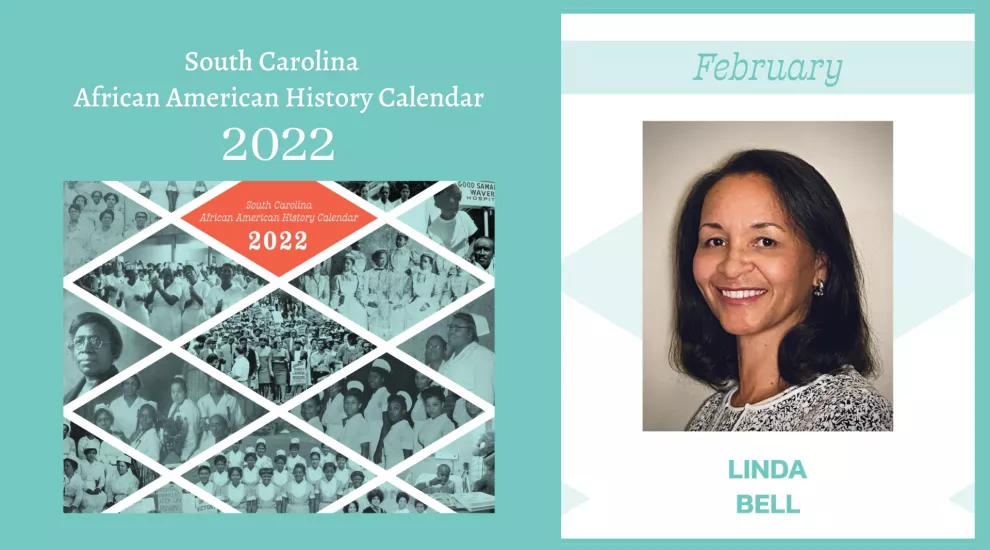 Dr. Linda Bell is originally from El Paso, Texas. Her parents, Wesley and Gladys Wilson, encouraged her early interest in science, eventually leading her to seek a degree in Molecular Biology from the University of Texas at Austin, and later, a medical degree from UT Southwestern at Dallas, where she also completed training in internal medicine. She was one of only five African Americans in her medical school class of 200, and the only African American in her internal medicine residency program.
Dr. Bell's interest in infectious diseases led her to the Centers for Disease Control and Prevention (CDC) Epidemic Intelligence Service (EIS) program. While participating in an investigation of Lassa Fever in Nigeria as an EIS Officer, Dr. Bell was impressed by the lack of basic medical care and the effect on populations. Her experiences with the CDC led her to change her career path to public health.
Since joining the South Carolina Department of Health and Environmental Control in 1994, Dr. Bell has served in several roles. She became the State Epidemiologist in 2013, and Director of the Bureau of Communicable Disease Prevention and Control in 2016, providing oversight for programs in infectious diseases; immunizations; Tuberculosis; and STD/HIV. She has served on the boards of EdVenture Children's Museum, Healthy Learners, Heathwood Hall Episcopal School, and Francis Burns United Methodist Church.
Dr. Bell has served a prominent role throughout the COVID-19 pandemic, providing science-based public education and shedding light on longstanding health disparities that contributed to the disproportionate impact of the pandemic on African Americans. For her efforts, Dr. Bell has been recognized by the Urban League; the NAACP; the SC Public Health Association; the Palmetto Medical, Dental and Pharmaceutical Association; and various other organizations.
Presented through a partnership between the South Carolina Department of Education and South Carolina ETV.  
View the series on KnowItAll.org here.  View the Activity Sheets here.
Download the SC African American History Calendar here. 
View the lessons plans and videos of each of the honorees on the SC African American History Calendar website.