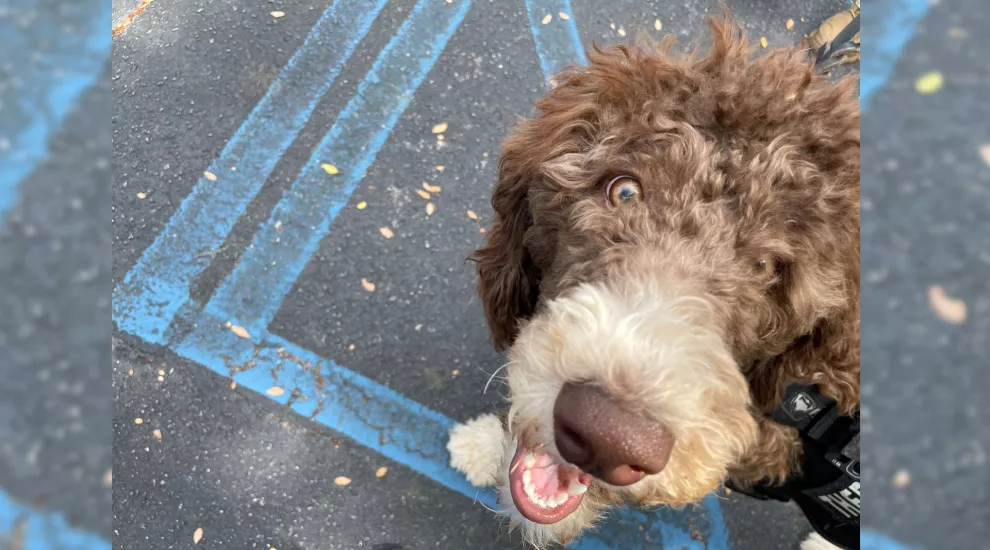 Leona, a six-month-old Goldendoodle, will be working as a therapy dog with the Richland County Sheriff's Department.
"Her job is basically going to be emotional support," says Investigator Summer Pearrow. "As a therapy dog, we can use her with victims, we can take her to schools, we can use her for our own deputies when they are going through some traumatic events. We can take her on scenes. I mean, there's just no end to what we can do with her."
Investigator Pearrow and Leona will be traveling to Florida in December to attend a special police department therapy dog training program after which Leona will earn her certification.
Leona has already made an impression on her human coworkers.
Pearrow says "Some of the deputies that will come in my office every single day…they'll just come in either before shift or after shift or after a critical incident. They'll just come in and sit down with her. Our deputies see a lot. I don't know if the public realizes how much the deputies have to see and go through every single day that the average citizen probably won't have to see in a lifetime. They'll come. They'll sit down with her. If they want privacy, I'll leave and they can sit there and play with her in my office for as long as they want. And she loves the attention. There are certain deputies that she'll just go look for, and if she doesn't see them, she'll cry. So she very much loves the department."
"The department has been very supportive, and they love her. I've taken her around to all of our different regions so people can see her, get used to, or get to know her. I call it doodle deployment. So if they want a doodle deployment, I am more than happy to load her up and take her out there because she loves people as much as they love her."
Leona was donated to the Sheriff's Department by a woman in Tennessee who wasn't able to provide the training and extra attention the breed requires. She asked that the dog be donated to a police department, which Pearrow says, "was a loss for her, but it was a win for us."