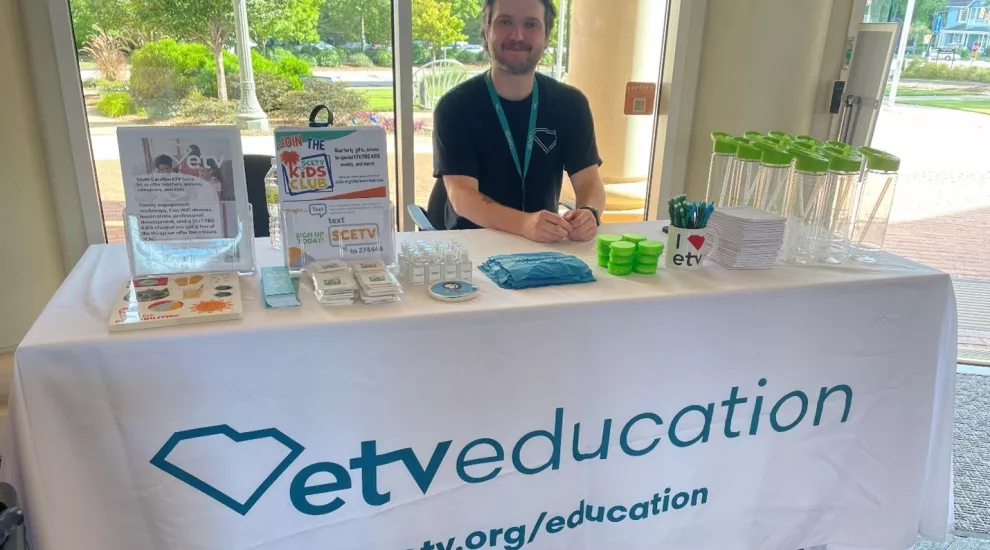 ETV Education is looking forward to connecting with educators at many scheduled events this October!
Will you be there? Let's connect! We would love to know how we can help you and your learning community. Not attending? Let's connect anyway - check out our new trainings and let us come to your school or district!
Conferences:
Come to our sessions and be sure to stop by our booth for the 411 on our many free resources and services plus some fun give-aways! 
October 10 @ Palmetto State Arts Education Conference in Columbia, presenting  Graphic Design Tips for Teachers and Online Art Tourist: Interacting with the world's museums from the classroom
October 25-28 @ the South Carolina Association of Title I Administrators Conference in Myrtle Beach, presenting SCETV Educational Resources 101
October 26-28 @ the South Carolina Ed Tech Conference in Myrtle Beach, presenting 3 sessions: Engaging Interactives – Mixed Reality to Engage Students; Simple.Digital; and Creating Videos for Early Learners
Webinars, workshops and other events: 
October 5 @ Spartanburg School District 7 Professional Development Conference, virtual presentation of SCETV Educational Resources 101
October 10 @ The University of South Carolina, presentation for the Methods and Materials for Teaching Social Studies in the Middle School class
October 17 @ Olde English Fine Arts Consortium in Rock Hill, presentation of ETV Resources for Fine Arts Educators and Navigating Creative Commons for Visual Arts
October 20 @ Afterschool with ETV virtual PD webinar session Thinking Like a Designer [Learn more and register here.] 
October 21 @ South Carolina Association of School Librarians Pee Dee Regional Workshop in Florence, presentation of SCETV Educational Resources for Media Specialists
October 21 @ Richland School District 2 Inservice Day 
Again, we look forward to connecting with you and seeing how we can serve you and your students in your educational needs.
Contact us at 800-277-3245 or via email at etveducation@scetv.org.