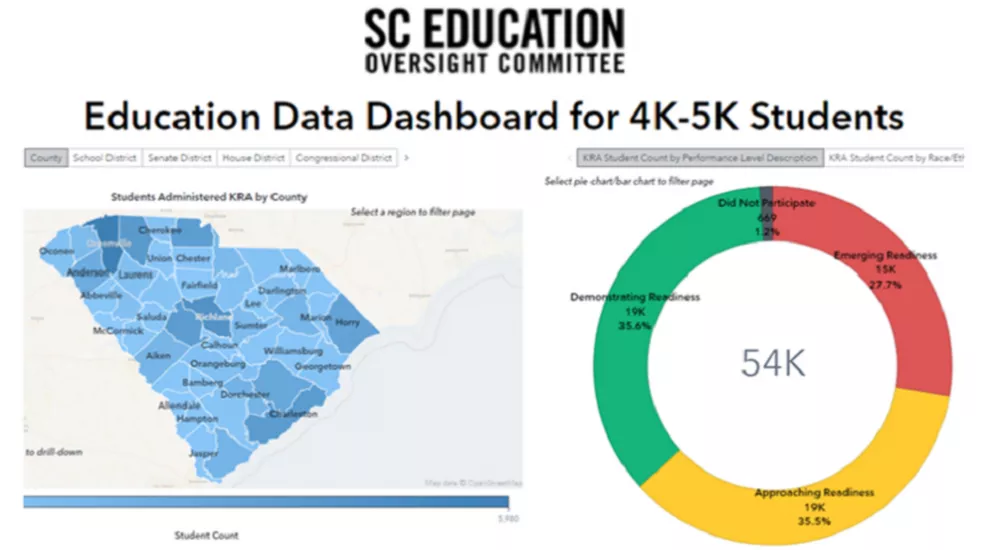 On February 14, 2022, the EOC released the SC Education Data Dashboard for 4K-5K students, the first time the EOC has offered information about enrollment in public-funded, full-day four-year-old programs in SC and kindergarten readiness in an interactive dashboard format.
The public dashboard allows users to filter available data by county, school district, and state and national legislative districts.
As part of its annual budget recommendations to the General Assembly in December 2021, the EOC requested recurring Education Improvement Act (EIA) funds be allocated toward a broader Education Data Dashboard which would interface with existing systems in order to document academic attainment and growth and surface financial data.
To view the public dashboard, click here.