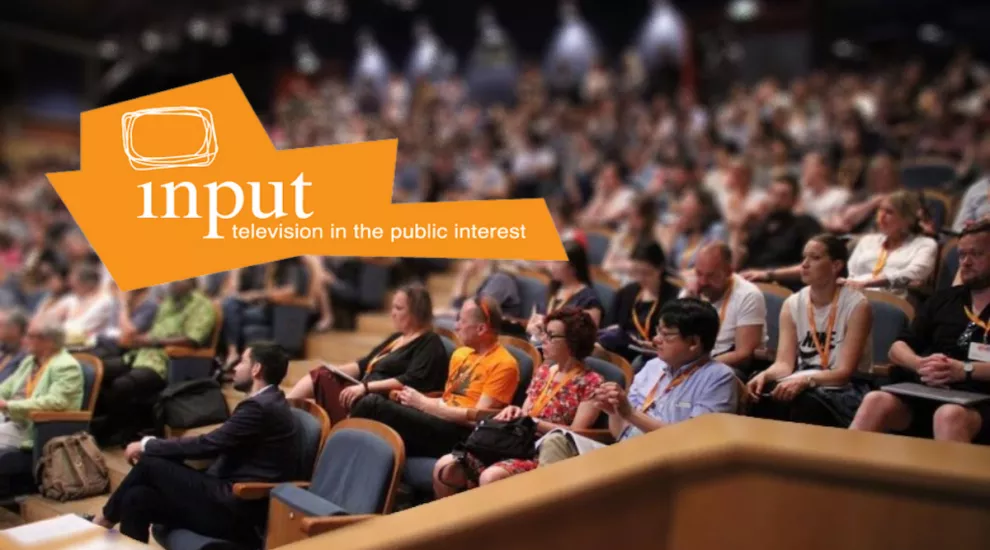 INPUT, the International Public Television Conference, has selected six U.S. public television programs to be featured in Barcelona. These programs and their producers will represent the United States at the 2022 INPUT conference, which takes place May 9-13, and features public media from around the world. A panel of PBS professionals selected the following U.S. programs from over 100 entries: 
Bring Her Home (Twin Cities PBS) 
One Child Nation (Independent Lens) 
Senior Prom (Independent Lens) 
The Great World of Gregory Blackstock (Independent Lens) 
Tutwiler (American Documentary) 
Vision Portraits (American Documentary) 
Bring Her Home
Bring Her Home follows three Indigenous women — an artist, an activist, and a politician — as they work to vindicate and honor their relatives who are victims in the growing epidemic of Missing and Murdered Indigenous Women. As they face the lasting effects of historical trauma, each woman searches for healing while navigating the oppressive systems that brought about this very crisis. (Twin Cities PBS)
One Child Nation
China's one-child policy, the extreme population control measure that made it illegal for couples to have more than one child, may have ended in 2015, but the process of dealing with the trauma of its brutal enforcement is only just beginning. From award-winning documentarian Nanfu Wang and Jialing Zhang, One Child Nation explores the ripple effects of this devastating social experiment, uncovering one shocking human rights violation after another — from abandoned newborns (almost always girls), to forced sterilizations and abortions to government abductions. (Independent Lens)
Tutwiler
Tutwiler, a documentary short from FRONTLINE and The Marshall Project, offers a powerful and unforgettable window into the lives of incarcerated pregnant women — and what happens to their newborns. (American Documentary)
Senior Prom
For so many high-schoolers, prom is a rite of passage in all of its love-filled, well-coiffed, abundantly photographed glory. But for generations of LGBTQ+ youth – especially those who grew up in the decades before Stonewall – prom has been emblematic of the exclusion from a world they could not experience as their authentic selves.
But at Triangle Square, a haven for LGBTQ+ retirees in Hollywood, California, the idea of a "senior" prom has taken on an entirely new meaning. Over a night of dancing, kissing, and crowning of prom queens, these trailblazing seniors reflect on how far they've come and their dreams for the next generation. Father Robert Clement, an openly gay clergyman and founder of the first LGBTQ+ church in New York, recalls the birth of the gay rights movement; Andi Segal remembers the undergound lesbian bars of Los Angeles; and Nancy Valverde, a Chicana lesbian from East L.A., recounts her many arrests for "masquerading" in "men's" clothing —and her never-back-down nerve in the face of police intimidation.
Senior Prom celebrates our eldest LGBTQ+ generation who spent a lifetime fighting for the right to love openly and, via rich personal archives, retraces lives and legacies of resistance that helped change the course of civil rights. (Independent Lens)
The Great World of Gregory Blackstock
When Gregory Blackstock was born in Seattle, Washington in 1946, "autistic" was not a term that doctors used. Yet it was clear from a very early age that Gregory processed the world around him differently and communication was challenging. After working with specialists and even spending time in an institution, a diagnosis was finally developed that suited Gregory's particular way of interacting with the world: Autistic Savant. In time Gregory adapted to lead a relatively independent life, living on his own and working for decades as a dishwasher in one of Seattle's upscale athletic clubs. All the while he kept a delightful secret.
From an early age, Gregory excelled at drawing. When he was 20 years old, the Seattle Times published a photo of Gregory holding one of his earliest drawings entitled, "The Great Caped Crusaders," featuring Batman and Batgirl surrounded by their iconic Bam! Wham! Zing! sound effects. While he received accolades for his artistic attention to detail when the article ran in the 1960s, the true breadth of Gregory's talent wasn't brought to public light until 2003, when he showed art gallery owners, whom his cousin Dorothy had contacted, hundreds of drawings haphazardly stored in his closet. Through his drawings, Gregory obsessively catalogs the world around him in particular and intricate categories that range from "Super Red Hot World Peppers" to "Art Supplies" to "The Great World Penguins." Though not an art critic, Dorothy is dazzled by his skill and creative flair; she is confident that the singular vision embodied by his work should grace the walls of galleries rather than cluttering the corners of his home. Much to her delight, gallery owners and art dealers have agreed. Advocating alongside her cousin, they have brought his art to a broad audience eager to embrace Gregory's genius.(Independent Lens)
Vision Portraits
Acclaimed director Rodney Evans (Brother to Brother and The Happy Sad) takes viewers on a personal journey as he ponders how the deterioration of his vision will impact his life and work as a filmmaker. Interviewing blind and low vision artists — a photographer, a dancer and a writer— Evans embarks on a quest to learn how other artists have continued to create art and how their journeys might serve as inspiration for his own. (American Documentary )