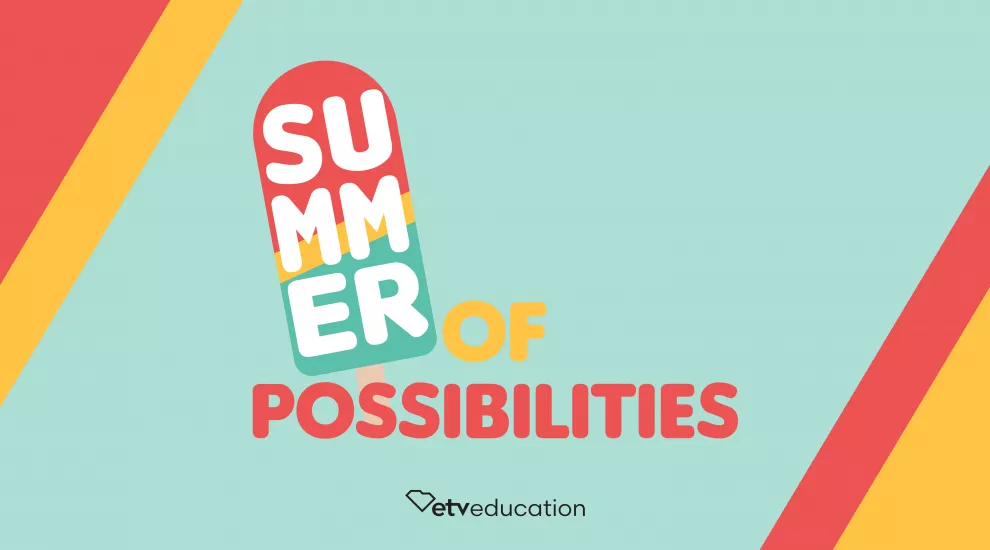 ETV Education is excited to announce the 2022 Summer of Possibilities Tour!
The tour consists of visits to South Carolina summer camps, Summer Break Café sites, SCETV on-site tours, and a 3-day kindergarten readiness camp in Beaufort County. All experiences will consist of STEM, literacy, and creative activities that reinforce prior learning and spark curiosity.
Children and youth engaged in Summer of Possibilities initiatives will walk away with a PBS KIDS summer activity booklet, a book of their choosing, and an exciting summer giveaway item. Partners for the Summer of Possibilities initiative include, the South Carolina Department of Education Summer Break Café, South Carolina First Steps, Beaufort County Libraries, and the Richland County Recreation Commission. 
We are actively seeking collaborative opportunities in the Blue Ridge and Piedmont area; if interested, please complete this form: SCETV Summer Engagement Survey - Google Forms.
For any questions, please contact Ms. Bre Wilson, Early Learning and Literacy Coordinator at SCETV, at bmwilson@scetv.org, or Mr. Brian Day, Director of Learning Experiences and Innovation, at bday@scetv.org.