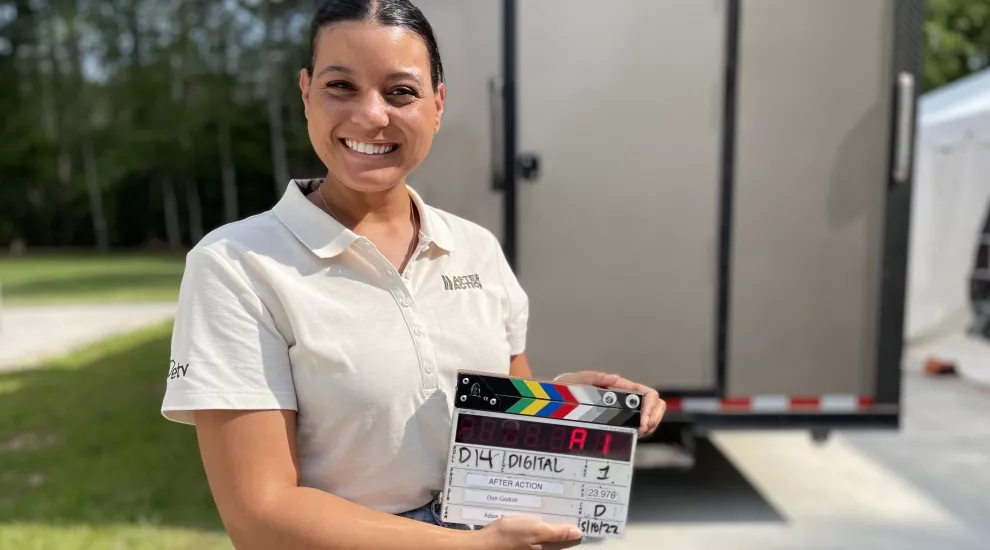 My name is Rachel Simpkins, and I am a public relations major at the University of South Carolina - Columbia. SCETV has always played a role in my life. So many of my early memories are from shows like Dragon Tales, Caillou, and Arthur. This evolved into watching one of my favorite Masterpiece programs, Downton Abbey.
My first week as an ETV Endowment intern was an experience that I will never forget. I had the opportunity to be on the set of a national production, After Action, which is a new series that focuses on the lives of veterans after leaving the military. Throughout the week, I served as a production assistant and got to observe and participate in every aspect of production. Prior to this week, I did not have any experience in production, and I had no idea what to expect. Fortunately, the crew was immensely accommodating and answered every question I had.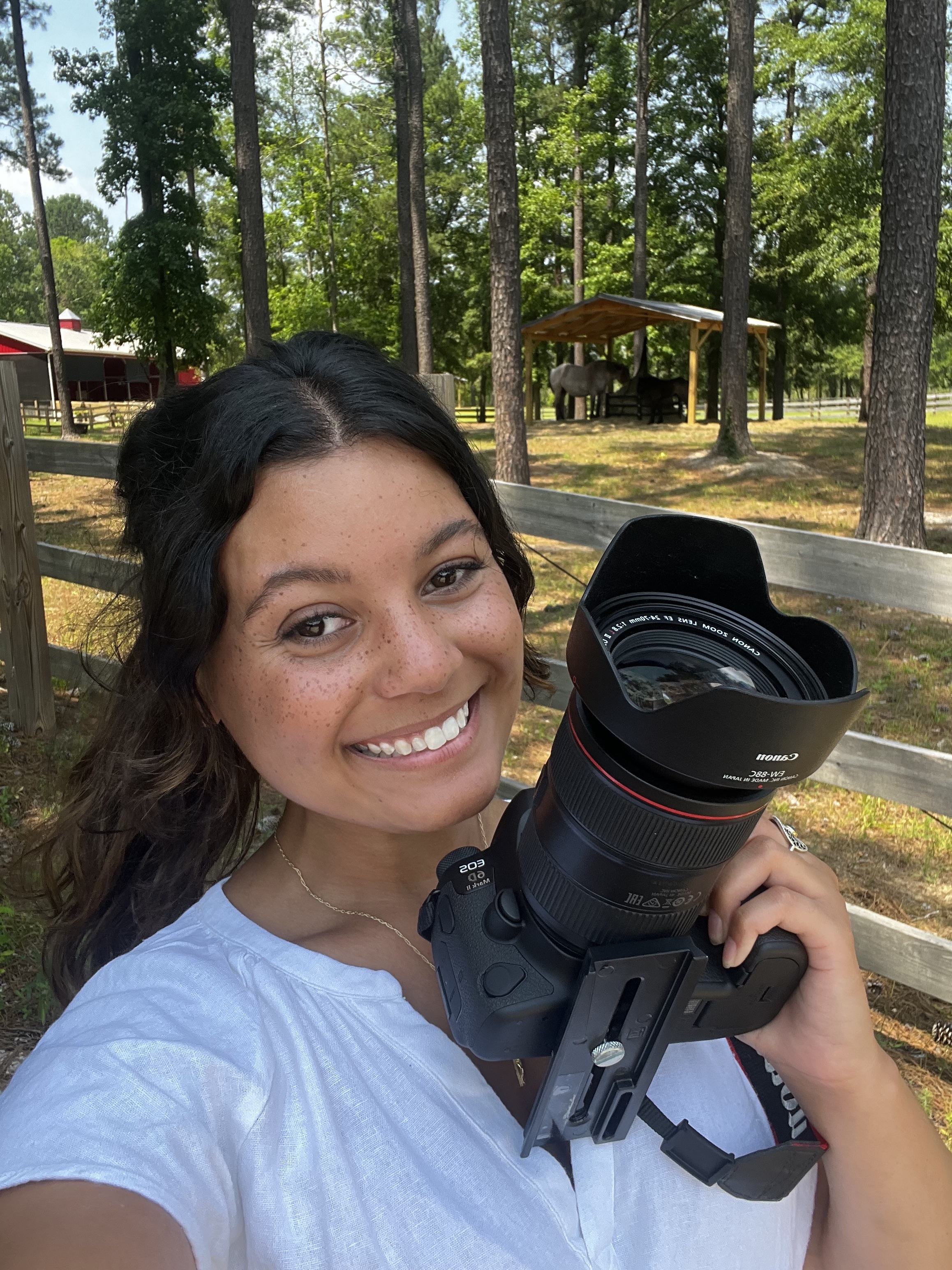 I haven't had much experience working with cameras and I was excited to get to work with one during the week. I learned about the photography triangle and the purpose of ISO, shutter, and aperture. I was able to take behind-the-scenes footage and it was such a great opportunity to capture special moments between the host, Stacy Pearsall, and the other veterans on the show.
Being part of After Action not only taught me a lot about production but about the people involved. Stacy has an incredible story and a way to connect and interact with others. I learned so much from the guests of the show and their stories. After Action gave me a completely new perspective on what life is like in the military and the transition afterwards.
This was a week filled with many firsts for me, and I am thrilled to see where else this summer with South Carolina ETV and the ETV Endowment will take me.