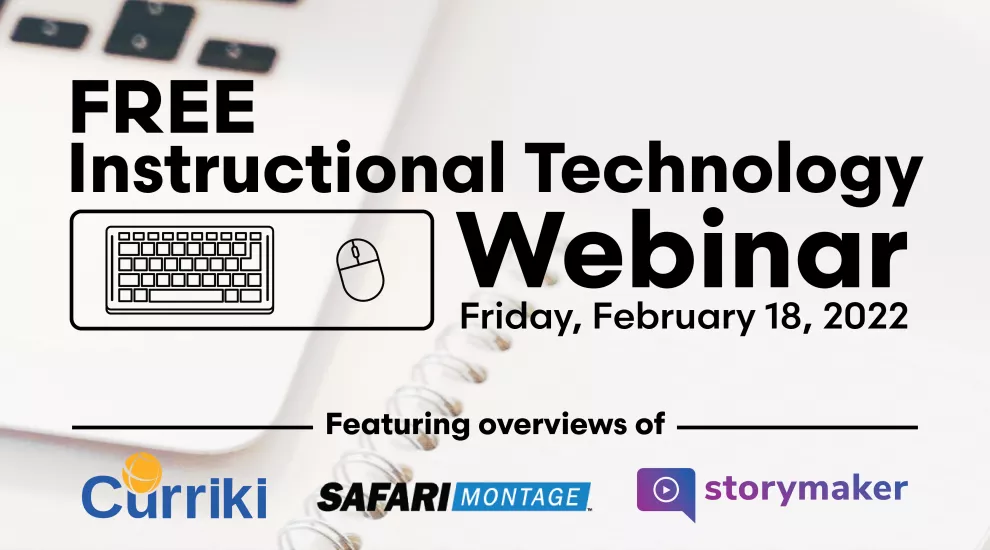 Members of ETV Education's Training and Research team are planning a free, virtual webinar for K-12 educators to be held Friday, February 18, 2022 – an in-service day for many state educators.
The webinar will focus on some new and exciting instructional technology that can be used to enhance teaching and learning, such as Storymaker, Curriki, and Safari Montage.
Whatever your plans for that day, we hope you can join us. Please help us determine the webinar time that suits you best! We may even be able to offer two sessions.
The webinar, which will last one hour and be held via Zoom, will be led by Brian Day, Bre Wilson, and Furman Fortner. A certificate of attendance will be provided to participants.
Be sure to complete the brief form above and/or follow ETV Education on Facebook for updates and the registration link when all details have been confirmed. See you on Zoom!