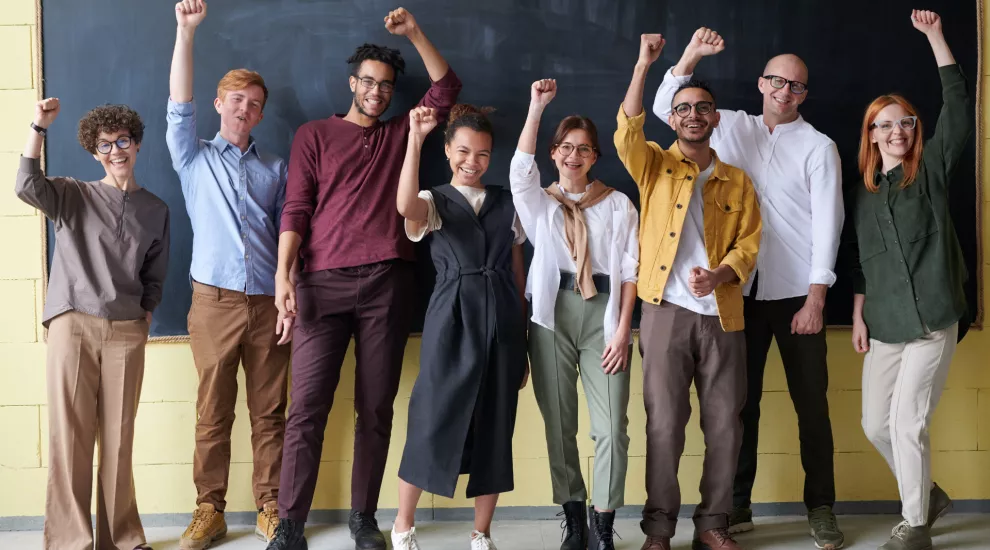 ETV LEARN has a fun NEW course this fall: Exploring Naturalists Impacting SC & Beyond!
This 20 Renewal Credit course with South Carolina naturalist Rudy Mancke joins our fall lineup of 30+ courses to begin October 4, 2022. The study of naturalists combines history, natural history, art, and science … rolled into one as an interdisciplinary approach, and the course provides enlightening, informative professional development for educators of all subjects and grade levels. PLUS, learning with Rudy is engaging, inspiring and fun! 
Course Description:
With SC naturalist Rudy Mancke, host of SCETV's NatureScene (shown nationally on public media stations for 25 years), this course examines key naturalists – those who came early and ones that followed – who made an impact in the Carolinas and beyond, exhibiting connections between humans and the natural world. Highlighted naturalists from the 1700s to today, include Lawson, Catesby, Linnaeus, Bartram, Abbot, Audubon, Bachman, Holbrook, Muir, Leopold, Comstock, Carson, Peterson, Humboldt, Wilson, and Romer. The course also includes related topics with new Short Takes with Rudy Mancke segments, NatureScene programs with "Rudy Xtras," and online resources for K-12 classroom use.
Fall session details:
30+ self-paced courses offered including the new one

Registration period: September 1 - October 24, 2022
Coursework period: October 4 - November 15, 2022
Each course costs $75 and is approved by the SC Department of Education to earn 20 Renewal Credits (NO graduate credit).
 

One R2S course offered

R2S Content Area Reading & Writing: RDLA272 Vocabulary as a Foundation for Learning
Registration period: September 1 - October 2, 2022
Coursework Period: October 3 - November 13, 2022
This course is NOT self-paced; it requires active participation, however, there are no set login days or times. You can expect about 8 hours of coursework each week depending on your comfort level with the content and working online.  
The course costs $265 and is approved by the SC Department of Education to earn 60 Renewal Credits (NO graduate credit).
*The course is primarily intended for K-3 educators, however the SC Department of Education has approved the course as a R2S course for ALL educators. 
View all courses with descriptions via scetv.org/education/recertification-courses. 
BOGO Offer:
The first 20 educators to enroll in at least ONE 20 renewal credit course in our fall session may request ONE of the following courses FREE in the same session:
Exploring Naturalists Impacting SC & Beyond (new)
Teaching and Learning in Carolina Classrooms, Series III 
Between the Waters, Series I
Between the Waters, Series II  (must take Series I first)
To receive the offer: Enroll in at least ONE course, then promptly email bjamison@scetv.org the title of the course you enrolled in AND the title of the free course you want from the list above. Be sure to also include your name, address, and school/district if applicable. *You may only receive ONE free course no matter how many you register/pay for. 
Stay up-to-date on SCETV professional development courses and opportunities via our ETV Education monthly e-newsletter, the Education RoundUp (subscribe here).
Questions/Help: sokonek@scetv.org  1-888-761-8132  (or local 803-737-9915 or 803-737-3245)