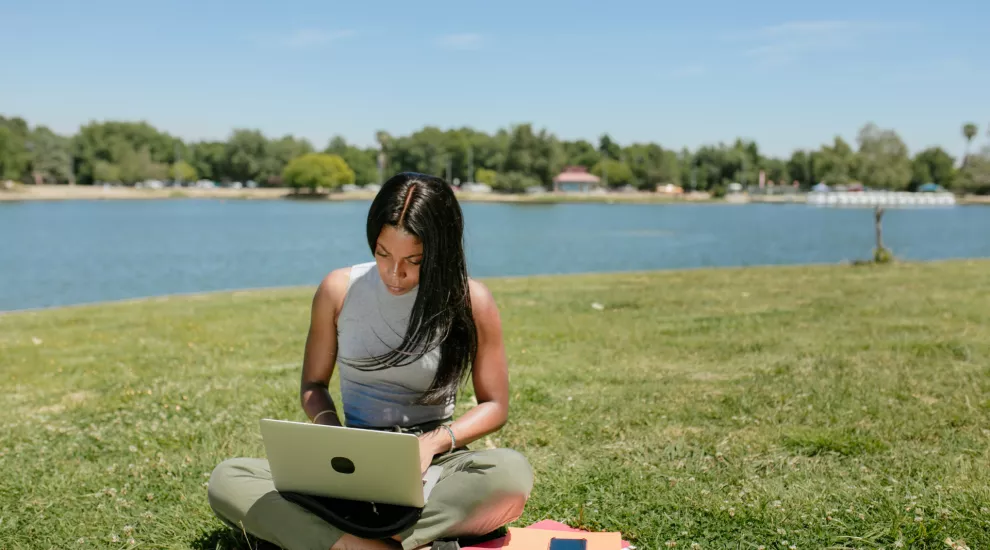 Growing your teaching skills and credits this summer? We've got you covered with convenient online courses!
If you need the Read to Succeed (R2S) Instructional Practices course, enroll now for our course version beginning July 11, 2022! Our course, RDLA267: Teaching Phonics and Spelling for Beginning and Transitional Readers, Second Edition, is approved by the SC Department of Education to earn R2S credit and 60 Renewal Credits. 
The course will run from July 11 - August 21, 2022.
It IS NOT self-paced; there are no set login times, however assignments are due weekly and you must participate in the discussion board a few times throughout each week.
The cost is $265.
Learn more and enroll via this page.
Looking for something else? Check out our 30+ Self-paced Renewal courses that allow you to earn renewal credits from anywhere, at any time! 
Approved by the SC Department of Education, these 20 renewal credit courses cost only $75 each. Plus, we have a free course offer for you, see below!
Our summer session runs from July 1 – August 16, 2022; during that time, you must start and finish your course but YOU choose your pace and course-work days!
Sample course options:
Learn from outstanding educators who care and share
Consider our new Teaching and Learning in Carolina Classrooms, Series III course. Topics include: STEAM, education equity, reading to learn, and career education. The course also explores free resources to support teaching and learning.
 
Find out how storytelling can engage + increase literacy skills
In our Connecting with Literacy Through Storytelling course, tellers share stories from folktales to their own creations as well as give tips on techniques for building plot, characterization, conclusion, and using music and sign language.
 
Engage students in the world around them to make learning fun
Try our Natural History in North America & Beyond courses, featuring SC naturalist Rudy Mancke, that explore distinctive geography and a variety of plant and animal life along with their habitats to relate connections.
 
Get inspired by professionals with arts-related careers and innovative SC women
Check out our The Arts and Career Connections and Women Vision SC courses. All courses address SCANS skills and provide advice and encouragement.
FREE COURSE OFFER:
The first 20 educators to enroll in at least ONE 20 renewal credit course in our summer session may request ONE of the following courses FREE in the same session:
Teaching and Learning in Carolina Classrooms (Series III) OR
The Arts and Career Connections (Series II) OR
Women Vision SC (Series II)
*You do not have to take the preceding series course/s for these courses. 
To receive the offer: Enroll in at least ONE course, then promptly email bjamison@scetv.org the title of the course you enrolled in AND the title of the free course you want from the list above. Be sure to also include your name, address, and school/district if applicable.
View all courses with descriptions and enroll via scetv.org/education/recertification-courses.
   
Questions/Help: sokonek@scetv.org  1-888-761-8132  (or local 803-737-9915 or 803-737-3245)