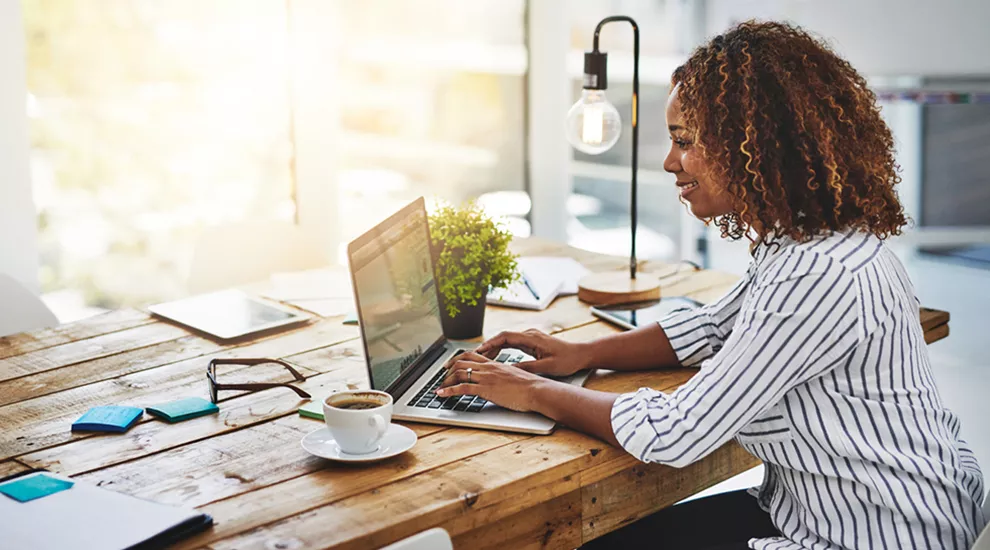 ETV provides quality PD for our SC educators, continuing our strong commitment to education. Just in time for Women's History and reading celebrations, register now for ETV LEARN courses that highlight history, careers and writing with SC women!
Approved by the SC Department of Education for 20 renewal credits each, our courses are affordable + engaging. Register NOW and check out our free course offer!
SPRING I session
Course open for coursework: March 21 - May 2, 2022
Approved by the SC Department of Education for renewal credit (NO graduate credit)
ELA, Social Studies, the Arts, Career Ed, Natural History, Using Media, PBL + more
Online and self-paced; work anytime 24/7; complete by end date of session
Cost: $75 each  (Plus a FREE course offer, see below)
Take a look at these interesting 20 renewal credit courses:
Women Vision SC: Changes, Careers & Leadership, Series I and Series II
The 19th Amendment granted women the long-awaited right to vote in 1919. These two engaging courses relate the history and feature SC women of our past and present who have made an impact on our state and nation. Their stories provide inspiring career and life-lesson advice for students. (For teachers of all grades/subjects)
"The course definitely enhanced my knowledge about the successful women in SC and their many accomplishments as well as Women's Suffrage in SC, which to me is very interesting." – Amy T., formerly with Charleston Schools 
The Arts and Career Connections, Series I and Series II
This series highlights careers in arts-related fields so educators may guide students in their focus of studies and career options. Featured are professionals in a variety of arts/media-arts careers, including photography, forensic art, art therapy, landscape design, graphics, animation, digital media, arts education. (For teachers of all grade/subjects)
"The SCANS skills learned from student participation in the arts programs were especially helpful. I can incorporate those skills into classroom lessons. I learned a great deal from this course!" – Derek F., Aiken County School District
A Literary Tour of SC, Series I, Series II and Series III
Learn from SC-connected authors, mostly women, all with varied backgrounds, education and works. In addition to reviewing the writing process steps, the skilled writers outline techniques for effective writing and impart tips related to their favorite genre that teachers may share with students. (For teachers of all grades/subjects)
"These writers with SC connections have so many good ideas on the writing process that we can benefit from and pass along to students." – Jacquelyn D., Chesterfield County Schools 
Other course options include:
courses with Naturalist Rudy Mancke regarding using nature to engage students
learning about our rich SC history with Dr. Walter Edgar
Project-Based Learning
using media effectively in the classroom
the art of storytelling
and more, including tips and inspiration from some of our outstanding SC teachers!
ETV LEARN courses are for you!
For descriptions and to enroll, visit www.scetv.org/teacher-recertification.
FREE Course Offer: 
The first 20 educators to enroll in at least ONE ETV LEARN course may request ONE of the following courses FREE in this session:
Effectively Using Media in the Classroom (Part I) OR
The Arts and Career Connections (Series I or II) OR
Natural History in North America & Beyond (Series I, II, III or IV).  
To receive the FREE offer: Enroll in at least ONE course, then promptly email bjamison@scetv.org the title of the course you enrolled in AND the title of the free course you desire from the list above. Be sure to also include your name, address, email & school/district (current or previous).
Questions/Help: sokonek@scetv.org  1-888-761-8132  (or local 803-737-9915 or 803-737-3245)