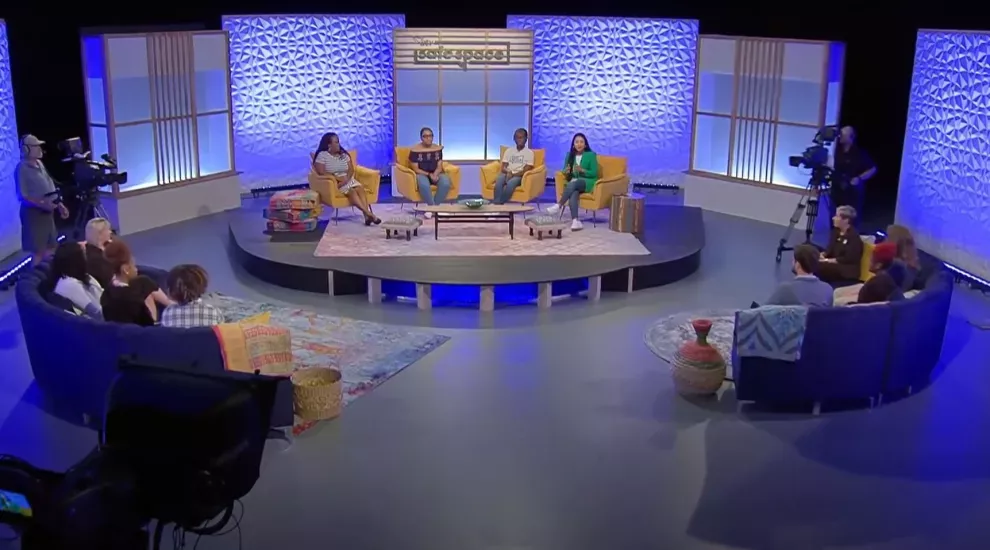 With South Carolina ranking 24th in the U.S. for deaths by suicide and being the second leading cause of death for those age 10-14, there is a clear need to engage in discussions around suicide prevention.
In February 2022, Twin Cities PBS (TPT) awarded a total of $165,000 in grants to 10 PBS stations to create suicide prevention initiatives in their communities. As a statewide network with multiple far-reaching platforms, South Carolina ETV is well positioned to create content that reaches diverse audiences to amplify the message of awareness, help and hope for the youth and their support systems.
The grants empowered stations to work with local and national partners to share evidence-based suicide prevention approaches and resources with their communities and amplify the messages of the TPT documentary, Facing Suicide, which premiered nationally on PBS in September 2022. Funded by the Corporation for Public Broadcasting (CPB), the Facing Suicide initiative, rebranded SCETV Safe Space, harnesses the power of public media to destigmatize the topic of suicide and equip community members to take appropriate action when someone close to them may be at risk. 
Through collaboration with community-based partners and statewide mental health organizations, SCETV Safe Space has held town halls in Hardeeville and Rock Hill, S.C. along with listening sessions, workshops and a broadcast panel discussion featuring youth from S.C. and mental health professionals (a recording of the broadcast is available on the SCETV YouTube channel). Including the upcoming social media campaign, the multi-platform content produced through SCETV Safe Space will inform, illuminate, and activate South Carolina citizens to create a safe space for dialogue and engagement around suicide prevention. 
To see more about SCETV Safe Space, visit www.scetv.org/safespace. To view Facing Suicide, visit www.pbs.org/show/facing-suicide.
If you or someone you know are in crisis, or experiencing thoughts of suicide, text the Crisis Text Line (text HELLO to 741741), or call the  988 Suicide and Crisis Lifeline by dialing 988. Both services are free and available 24 hours a day, seven days a week.