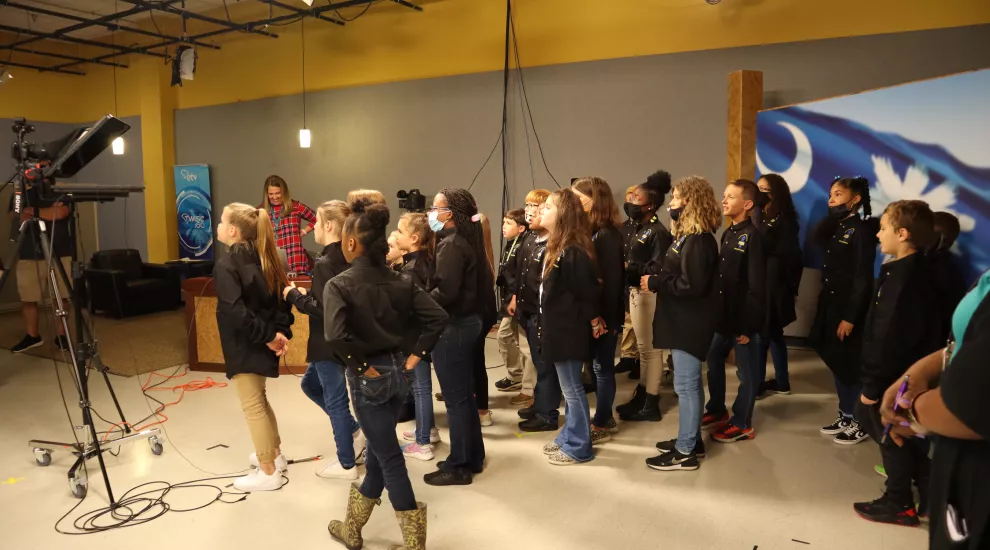 Dreaming of field trips again? Plan a visit to SCETV! A class from Edisto Elementary, a media magnet school of Orangeburg County School District, did just that on March 25, 2022, joining SCETV for an exciting morning of activities planned by the Education team with support from other SCETV divisions.
Through tours and engaging activities, the students got to learn about everything from TV and radio broadcast to graphic design and all the things that happen every day at SCETV! 
The students arrived in the morning and began their tour with a little SCETV history, presented by Bre Wilson, our Early Learning and Literacy Coordinator, featuring our history wall and showcasing some of the early equipment utilized by SCETV.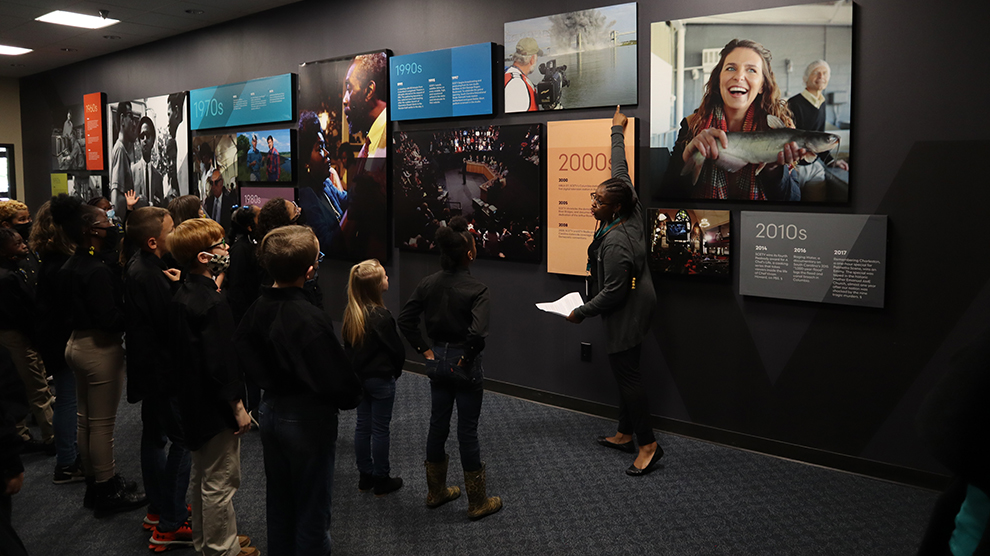 The students continued their tour of the station by learning about Master Control. Students learned how SCETV engineers keep the shows they love on the air and what it's like to manage incoming and outgoing programming. Edisto Elementary students' next stop was the SC Public Radio department where they were able to see where SC Public Radio produces their radio content. Members of the department provided interesting information and answered the many questions students had.
Following the tour of the Public Radio department, students walked over to our National Studios and got a peek behind the scenes. They learned about the sets, equipment we use, how a teleprompter works, and how SCETV producers work their magic. 
Students then moved into the SCETV Idea Lab for a variety of presentations from SCETV staff. To kick things off, students learned more about video production and script writing and how what they're learning in school could benefit them in a career in public broadcast. Edisto Elementary students then learned what it's like to be a graphic designer and television programmer from members of the SCETV Content and Education teams. Following this demonstration, the students were then tasked with writing a script about themselves and then taken in groups to be filmed by the talented folks in one of SCETV's studios.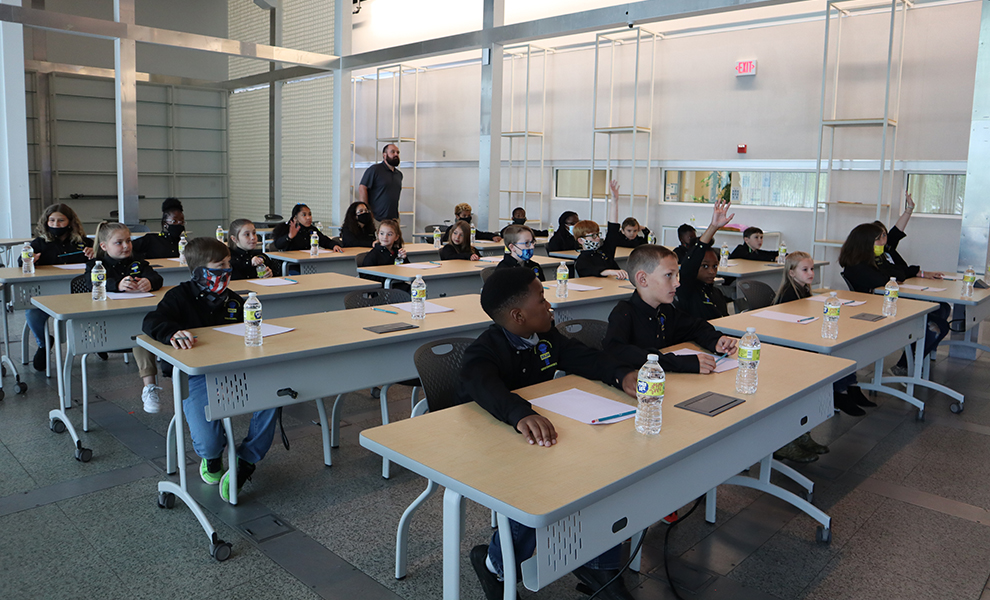 While students were waiting their turn, they practiced their scripts; engaged with augmented reality technology - with support from Instructional Technology Specialist Brian Day - using our brand new "From the mountains to the coast" landmark display; and explored the possibilities of 3D printing with me, Furman Fortner. Once all the students finished filming their scripts, they were split into groups to engage in some hands-on learning through a layout activity that tasked students with creating their own yearbook spread, and they also got the opportunity to plan their own block of programming.
  
The students then departed the station but not before receiving a swag-bag filled with goodies from the SCETV Education division. These students were full of wonderful questions and ideas and even taught SCETV staff a thing or two! If you would like to schedule a visit to the SCETV studios, please contact us through this link: scetv.org/about/schedule-tour.