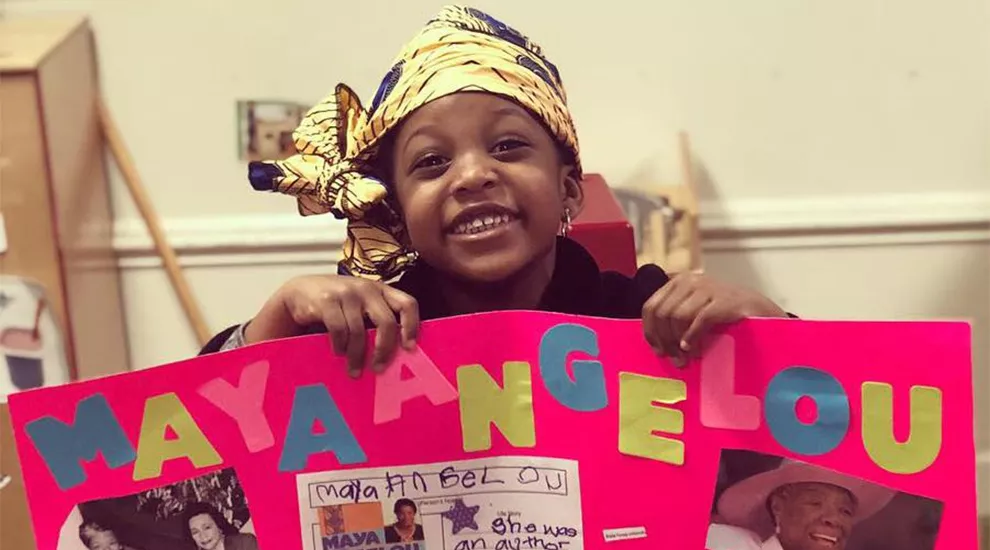 Refresh your resources and lesson plans for Black History Month with our KnowItAll series and collections on African American History, Noted African Americans, and the South Carolina African American History Calendar.
These collections include many lesson plans, videos, documents, and more that will engage students in grades K-12. Do your students know of the Rollin sisters, Dizzy Gillespie, Harvey Gantt, or Dr. Vivian Ayers Allen? How about the significance of Charlie's Place? Have you taken them on a (virtual) field trip to Dr. Benjamin E. Mays' childhood home? (Students from Dr. Benjamin E. Mays Elementary School in Greenwood contributed to the creation of the experience!)  Find these and other valuable resources on our KnowItAll.org website.
Be sure to also check out our SCETV PBS LearningMedia website featuring many resources including:
The African Americans: Many Rivers to Cross
Using video clips from The African Americans: Many Rivers to Cross series by noted Harvard scholar Henry Louis Gates, Jr., this collection of lesson plans addresses a wide range of themes of the African-American experience from 1500 to the present.
1895: A Turning Point in Black History
In this video from INDEPENDENT LENS: "Birth of a Movement" students learn about several milestones in African American history that took place during the year 1895, including the landmark Supreme Court case Plessy vs. Ferguson, the death of Frederick Douglass, and much more.
AND, coming soon, we will also be offering Conversation Cards to help teach students about Black History and get conversations started! It is our goal to have children not only learn facts, but to also foster conversations and help make the history they're learning relatable to their daily lives. The cards, and others to come on other topics, will be available on KnowItAll.org. Keep an eye on our ETV Education Facebook page for the official launch of these engaging Conversation Cards!