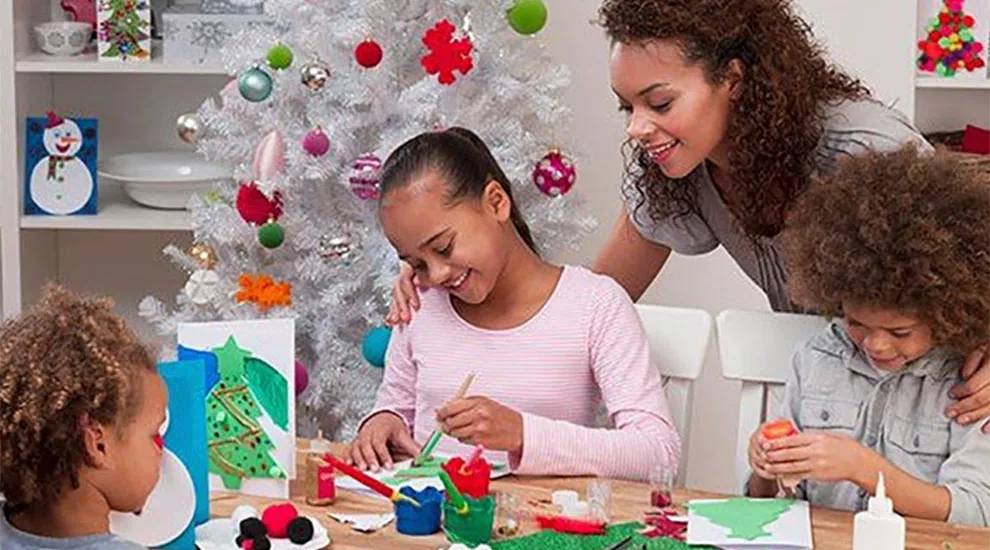 Can you believe it is the end of the year, already? This is the time when many families gather together during the school breaks that lie ahead.
It's also the time when children, and educators, may be faced with questions like, "What are you learning/teaching in school?" or "What will you be doing over the break"? So, what WILL you, and your students, be doing over the breaks? Will the learning continue? To keep those brains working hard while school is out, ETV and PBS have countless resources, interactives, and activities to foster learning at home for all ages!
PBS KIDS will be airing new episodes of favorites such as Molly of Denali, airing November 1-5; Let's Go Luna, airing November 15-19; and holiday episodes of our newest hit series, Alma's Way! Along with the new episodes, remember that you can always find fun games for your young students or children to play on the PBS KIDS Games App and many learning activities on PBS LearningMedia (young or not)! Please share these resources with students and parents; though students may not be in the classroom for winter break, they can still learn - and have fun doing it! 
PBS LearningMedia is also home to a new, FREE collection of flexible, self-paced courses for PreK-2 teachers! These courses would be great to tackle over the winter break so you can enter your classroom in January 2022 with fresh ideas and energy! Bonus: the courses can lead to a certificate for those teachers who may need certification hours.
Last but certainly not least, PBS KIDS for Parents is a website full of parent resources, tips, advice and activities to do at home. There is even a section JUST for the holidays! There are links to holiday crafts, holiday garlands, delicious recipes, homemade cards, and much more! PBS KIDS for Parents even has a literacy section filled with links to different books to read your little ones that celebrate winter. These books can be useful at home or in the classroom when discussing the transition between fall and winter and learning about all of the differences they will soon experience regarding the weather. 
As always, if you have any questions regarding any of the resources mentioned, please feel free to contact our Early Learning and Literacy Coordinator, Ms. Bre Wilson, at bmwilson@scetv.org. Please also send her an email if you have completed any activities, lessons, or PD courses from any of the resources mentioned; we would love to see what you've done over your winter break! We will be back in 2022 with more resources just for you!