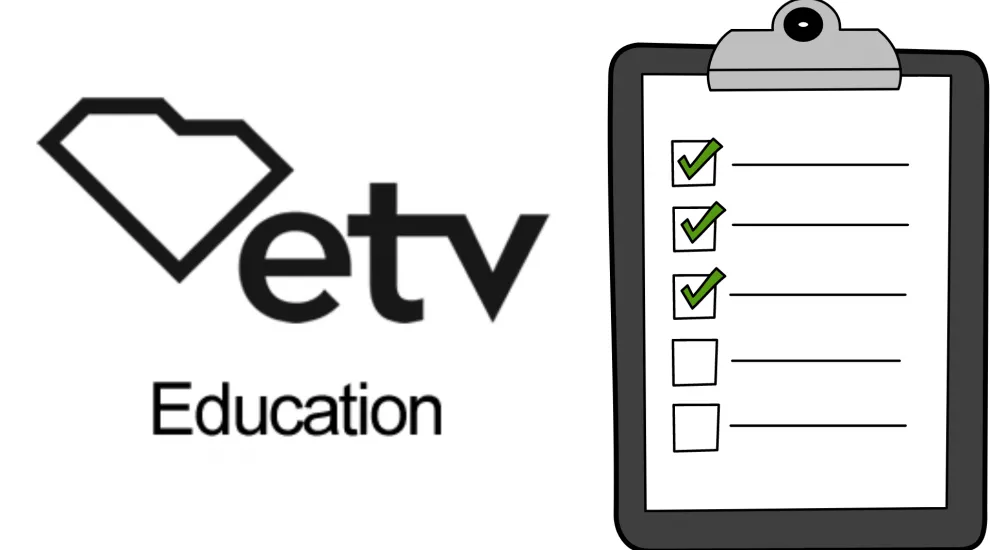 The 2021-2022 school year is approaching for some and already in motion for others. Regardless of your current station, I recommend pausing to take stock and celebrate your arrival at the current moment.
This moment is one of opportunity, an opportunity to operationalize the lessons we learned last year and set transformative goals. That's what we're doing here at ETV Education. We have a new look and new goals. What are our goals and strategies for the year? Well, I'm glad you asked.
Goal 1: To increase engagement with underserved pockets of the education community
Each year, we disseminate a survey for your feedback on our resources and services. Survey demographic data shows us that we can improve representation among teachers with less than 10 years of teaching experience; world language teachers, and athletics personnel. We will implement special initiatives to engage these audiences. You can help us by forwarding this newsletter to educators you know. 
In September, PBS will air the Muhammad Ali documentary, produced by Ken Burns. SCETV was awarded grant funds to facilitate educational events around the documentary. We've dreamed up a few opportunities for English teachers, social studies teachers, and athletic staff, so get your similes and jump ropes ready! If you or someone you know is interested in learning more about these activities, contact Brian Day at bday@scetv.org. 
Goal 2: To provide professional development to at least 5,000 educators this academic year
Our trainers are ready to assist with your professional development needs. The team is available to present on a variety of topics, to include ETV/PBS resources, technology tools, and early learning. Trainings are free, customizable, available in person or virtually. Request a training for your group now.
ETV Recertification will soon be re-branded ETV Learn, but the affordability and relevance of the courses will not change. In fact, we've added several new recertification courses to our catalog and will add new Read to Succeed courses for the Winter session. Keep reading to learn more about recertification courses. 
Goal 3: To create learning materials that meet the current needs of educators
SC College and Career Ready standards are ever evolving to meet the needs of our state. As the standards are updated, SCETV seeks opportunities to fill critical needs gaps. Should there be standard-aligned resources you are in need of, but unable to locate, please reach out to us and we will be happy to consider how we might help.
Goal 4: To engage at least 1,500 new children
In 2020-2021, our Kids Club initiative amassed over 1,200 subscribers. This year, we aim to add a minimum of 1,000 subscribers. You can help us by signing up the children you love and by sharing this information with others.
Starting in September, we will launch ETV Learning+. As an extension of At-Home Learning, Learning+ is a one-block program focusing on foundational subjects and skills. The goal of this program is to support students completing homework assignments or participating in afterschool activities. Check your local listings for program information. 
Hopefully some of our goals are mutually beneficial to you. To the extent that we can serve you or collaborate, please let us know. We're all in this together. 
Here's to a positive and productive school year!