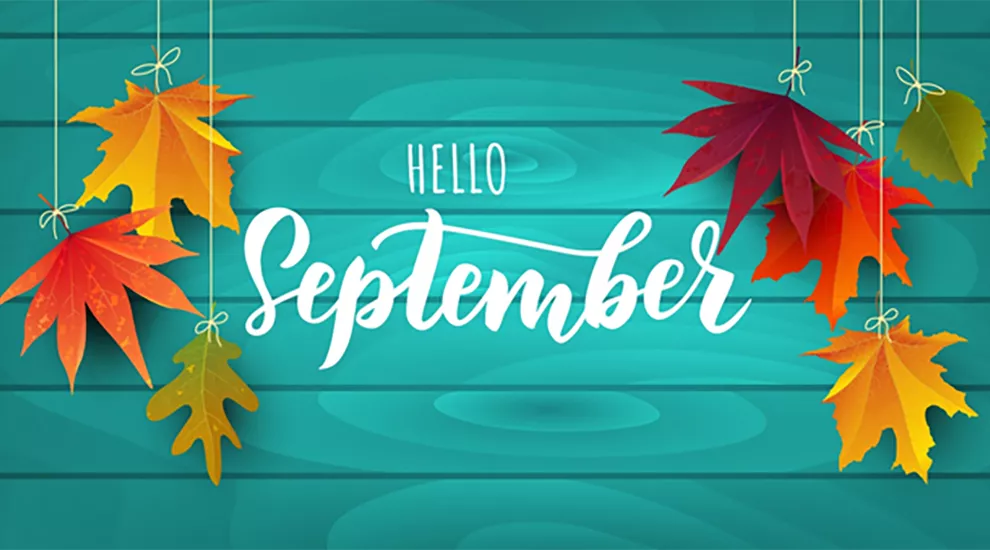 Wow! It's the ninth month of the year, already! Pretty soon, we'll start to see leaves turn colors and the cool air will be upon us.
Not only is September bringing us a new season, but September also brings so much from ETV and PBS KIDS! Whether you're an educator or parent, you'll want to check out our resources for your little ones.
September 6 is National Read a Book Day, and September 8 is International Literacy Day. At ETV, we support literacy to the fullest for our early learners and older learners, alike! We are currently holding a literacy contest for students in grades K-12, and we can even provide you with a book to use for the report. Just reach out to Ms. Bre Wilson if you are in need of a book. By the way, we have some amazing prizes to give away! Happy reading!
 
September 15 marks the beginning of Hispanic Heritage Month which runs through October 15. At ETV and PBS, we have been working very hard to ensure that we support our Hispanic community through multiple resources, so I will highlight a few! On KnowItAll.org you can find many lesson plans and educational content, including videos, translated into Spanish and the list keeps growing. These Spanish Alphabet Cards are a great resource for teaching both children and older learners alike! If you are wanting to spend this Hispanic Heritage Month fine-tuning your Spanish-speaking skills, we have resources like the Spanish Verb Conjugation interactive  that will help you! On the PBS KIDS side, we are happy to announce we are premiering a brand-new series, Alma's Way, that tells the story of a young, curious and proud Puerto Rican girl. Alma's Way premieres October 4, 2021!
With other fun days in September, like National Dance Day on the 18th, and National Family Health & Fitness Day USA on the 25th, we have some great Smart Cat resources for you to use, such as his workout and dance videos which can be accessed via SCETV Kids' Smart Cat web page or SCETV's YouTube channel!
From the advent of autumn to the fun days to celebrate, September brings us so much! We are looking forward to seeing and hearing about how you and your students and/or children celebrate all it has to offer! If you'd like to send us pictures, videos, or even a question or comment, please contact Ms. Bre Wilson, our Early Learning and Literacy Coordinator, at bmwilson@scetv.org. We hope your September is filled with cool days and colorful leaves!