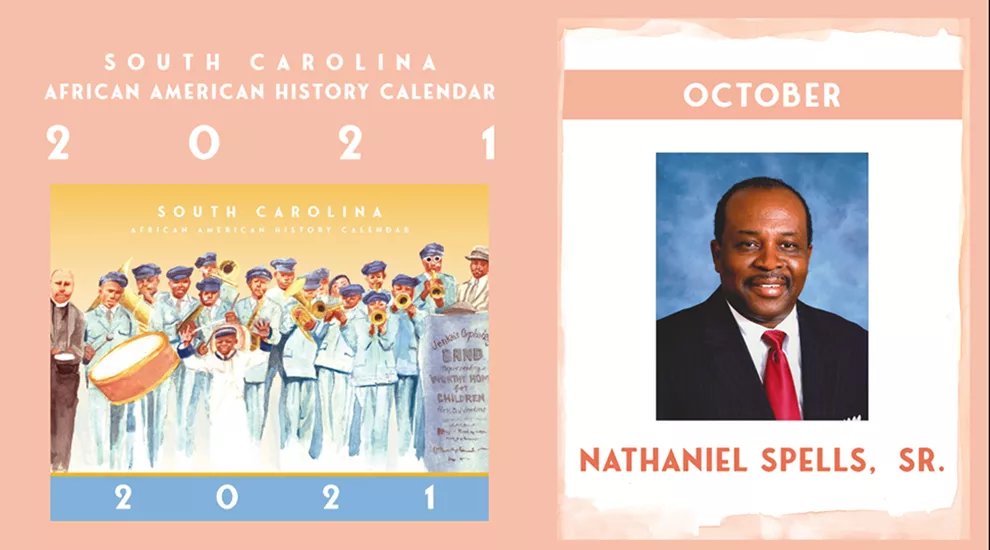 Nathaniel Spells, Sr. was born in Bowman, S.C. in 1950, but his family relocated to Columbia, S.C. when he was still a child. He earned a bachelor's degree in Building Construction from the School of Architecture at Clemson, becoming the first African American to do so.
Spells worked at leading construction companies across the United States before he pursued his dream of entrepreneurship, establishing Construction Dynamics, Inc from his garage. Now, the company has emerged as one of the premier firms in the Southeast. They have clients spanning from Benedict College and the University of South Carolina, many municipalities, military installations like Fort Jackson and Camp Lejeune, religious facilities, and multiple school districts.
Spells is a member at Brookland Baptist Church in West Columbia where he serves on the Board of Trustees and is active in the Brotherhood Ministry. In 2008, he was appointed to serve on the S.C. Education Lottery Commission by the Governor.
His company is the proud recipient of many awards including the 2015 Minority Business of the Year, BB&T Trailblazer, and the City of Columbia Visionary Service Award. He is a member of the NAACP, City of Columbia Mentor Protégé Advisory Council Committee, Clemson University Construction Science Management Industry Advisory Board, the Columbia Contractors Association, and the National Minority Contractors Association.
He is passionate about the role that business ownership plays in the empowerment of people and devotes tremendous time in encouraging African Americans to become entrepreneurs. Spells cites the profound impact faith has had in his principles in business and supporting his community. He and his wife, Marilyn, are proud parents and grandparents.
Presented through a partnership between the South Carolina Department of Education and South Carolina ETV. 
View the series on KnowItAll.org here. 
Download the SC African American History Calendar here.