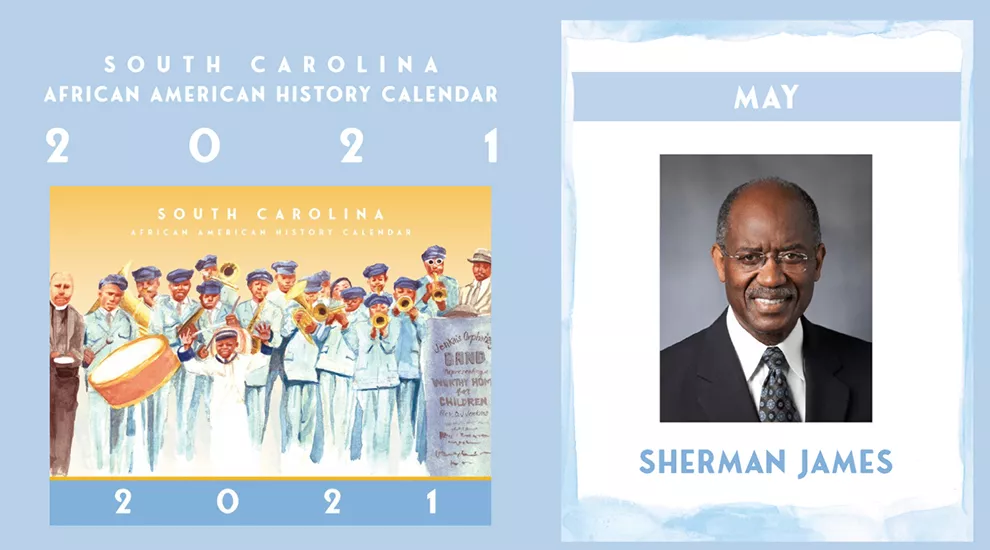 Dr. Sherman James is a native of Hartsville, S.C. He graduated from Butler High School, in Hartsville, in 1960. He was Valedictorian of his class, and president of the student body.
A social epidemiologist, Dr. James is the Susan B. King Distinguished Professor Emeritus of Public Policy at Duke University. He taught at Duke from 2003-2014. Before this, he taught at the University of North Carolina – Chapel Hill (1973-1989), and the University of Michigan – Ann Arbor (1989-2003). Dr. James earned an AB degree in Psychology and Philosophy, in 1964, from Talladega College in Alabama; he earned a PhD degree in Social Psychology, in 1973, from Washington University in St. Louis.
In the early 1980s, Dr. James formulated the John Henryism Hypothesis, which posits that repeated, "high-effort" coping ("John Henryism") over many years with adversity, including adversity caused by structural racism, contributes to the well-known high risk for hypertension in African Americans. His research on John Henryism has been featured in The Washington Post, The New York Times, The Atlantic, and on NPR.
In 2000, Dr. James was elected to the National Academy of Medicine (formerly the Institute of Medicine) of the National Academy of Sciences. In 2001, he received the Abraham Lilienfeld Award from the Epidemiology Section of the American Public Health Association for career teaching excellence. In 2008, he was the first African American to be elected president of the Society for Epidemiologic Research, the largest professional society of epidemiologists in North America. He was also named a Distinguished Alumnus by Washington University in St. Louis. In 2016, he was named the Mahatma Gandhi Fellow of the American Academy of Political and Social Science, and that same year received the prestigious Wade Hampton Frost Award from the Epidemiology Section of the American Health Association for outstanding contributions to the field of public health. In 2019, he received the Kenneth Rothman Career Accomplishment Award from the Society for Epidemiologic Research.
Presented through a partnership between the South Carolina Department of Education and South Carolina ETV. 
View the series on Knowitall.org here.
Download the SC African American History Calendar here.