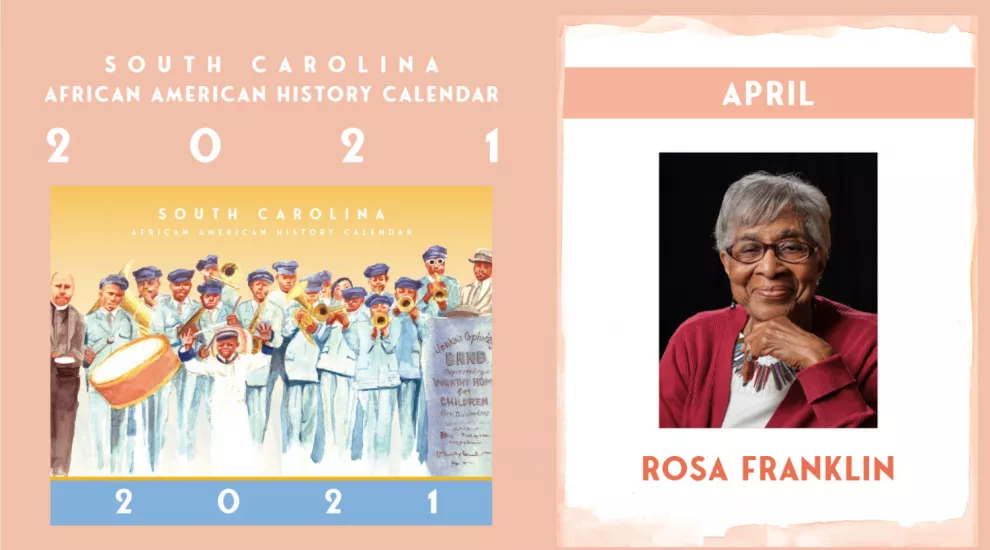 Rosa Franklin was born April 4, 1927. At the age of eight, she moved from Cordesville, S.C. to Georgetown, S.C. to live with her aunt and uncle. However, she returned to Cordesville every summer to bond with her loved ones and created lasting memories.
After graduating from Howard High School in Georgetown in 1944, she attended South Carolina State University before entering the Cadet Nursing Program at Good Samaritan Waverly Hospital in Columbia, S.C. where she graduated in 1948. While raising a family and working full-time she continued her education. Senator Franklin completed a bachelor's degree, a master's degree, and a Women's Healthcare Specialist Certificate. Later, she was awarded with an honorary doctorate.
In 1990, Senator Franklin was elected to the Washington State Legislature representing the 19th district and won re-election in 1992. She was appointed to fill the vacancy in the Senate before the January 1993 session. She won both the special election to retain this seat followed by the scheduled election. After twenty years in the state legislature, she retired in 2010 after becoming the first African American woman to serve in the Washington State Senate. Sponsoring and passing major legislation and serving on several committees, she articulated her goals were to "make a difference" and "lift as you climb."
Senator Franklin and her husband, James, of seventy-one years are parents and grandparents, and looking forward to becoming great-grandparents. "Rosa Franklin, A Life in Healthcare, Public Service, And Social Justice," was recently released by the Washington State Legislative Oral History Program, acknowledging her incredible life's work in dedication to the nursing profession and advocacy for healthcare.
Presented through a partnership between the South Carolina Department of Education and South Carolina ETV. 
View the SC African American History Calendar website on Knowitall.org here. 
Download the SC African American History Calendar here.