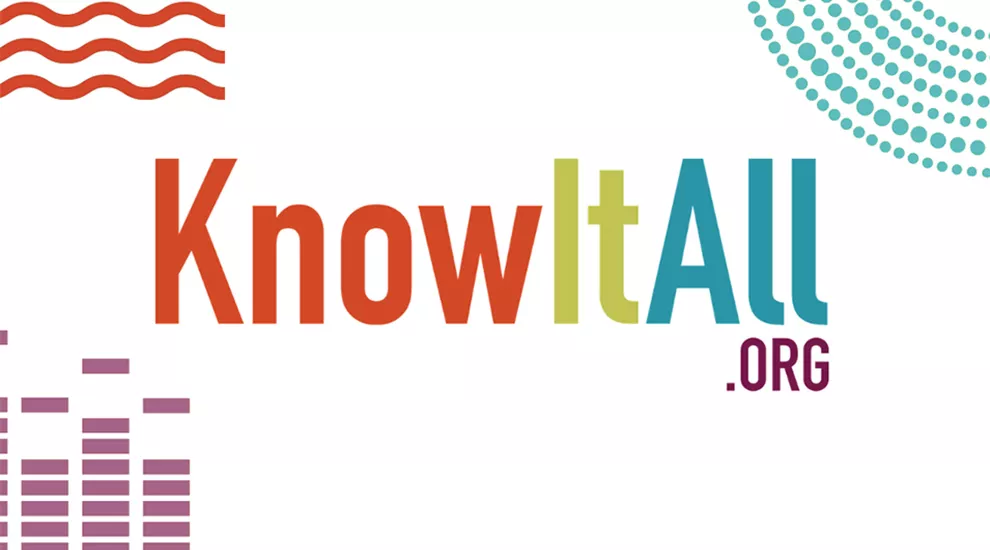 This September, S is for Search! We've been making significant improvements on the KnowItAll.org search function. This month, we want to make sure you are aware of the many features of the KnowItAll Search.
Series and Collections are the heart and soul of KnowItAll.
A Series, whether initially produced for broadcast or the web, is comprised of content that is related in terms of subject matter and treatment and is packaged under a specific series title with a series graphic that make it identifiable. These elements assist the viewer in locating all of the programs in the series. Our Series page on KnowItAll makes it easy to quickly scroll down and view the graphics and series titles to see which series you want to view in detail.
Examples of Series include American Graduate, Kids Work, RiverVenture, Smart Cat, and many more. We encourage you to visit the Series page and explore these from A to Z!
Our Collections are comprised of content that has been curated around a specific topic, theme, observance, or holiday. The Collections make it easy to locate content that has originated under numerous series titles, but the programs or segments have been brought together under a topic, theme or observance. The Collections allow you to easily identify the topic, theme or observance and locate exactly the content that interests you!
Examples of Collections include African American History, All Interactives, Animal Lovers, Archaeology and many more. Try exploring these from A to Z!
Search filters help refine your search results. See the various filters below:
Search by Subject – Topic - Subtopic
After entering keywords or Browsing by Grade and Subject, users can delve deeper into our Subjects by selecting the Topics and Subtopics that are displayed for each Subject area. Click on the Topic or Subtopic you need and the results will load on the page below.
A listing of Topics and Subtopics is available here.
Series Search by Grade Level
You can also view our content by Grade Level. See the links to make your selections.
Search by Standard
To search KnowItAll content by Standard, click on SC Standards link at the top of the homepage, then select the appropriate grade level and subject. After selecting the subject, all subject standards will populate. Click on the desired standard to browse all related content.
Search by Holiday or Observance
Each month, our Factoids provide some excursions to resources that just might surprise you! And some may be resources you wouldn't have thought to explore on KnowItAll.org–until you have a reason to!
Check out September Factoids here and Factoids for all 12 months of the year here.
The resources you'll find on KnowItAll.org make it possible to turn an unexpected moment of exploration into a learning experience! Try it and see!
Search by Resource Type
KnowItAll resource types include videos, interactive content, documents, audio files, photos, and lessons. All standard-aligned lesson plans are password protected and searchable here.