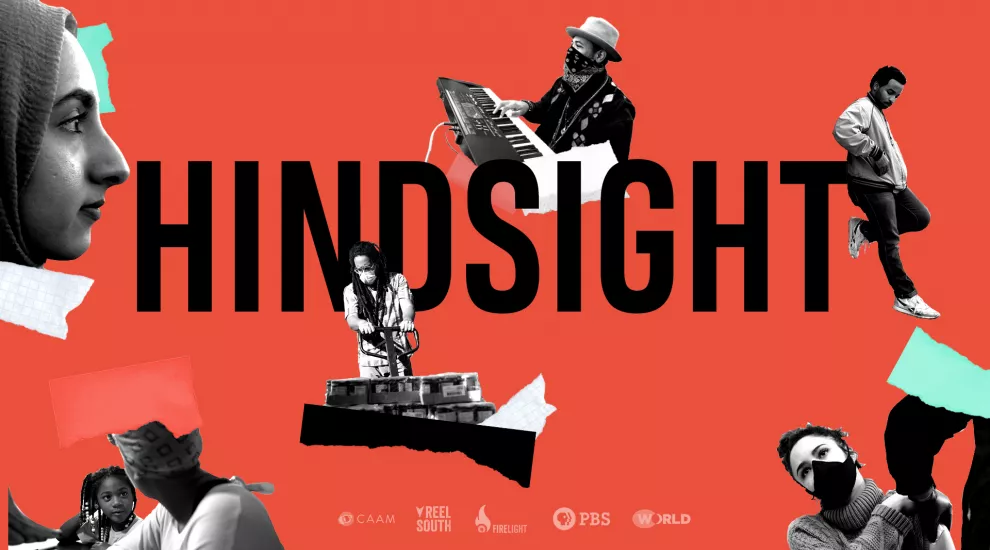 Reel South partnered with Firelight Media and Center for Asian American Media (CAAM)  to create the Hindsight Project, a new initiative that focuses on supporting Black, Indigenous, and people of color (BIPOC) filmmakers living in the American South and U.S. Territories. Six filmmakers were selected to create short films for a new digital series exploring the experiences of communities of color in the South and in Puerto Rico that reflect the migrations and movements throughout the complicated history of these regions.
The filmmakers selected worked with Firelight Media, Reel South, and CAAM through all stages of production and each received financing up to $20,000 to produce a short film that seeks to disrupt mainstream narratives and illuminate the issues, communities, and identities of these regions. The filmmakers received production and distribution mentorship by veteran indie filmmakers. Each filmmaker was also paired with a public media station mentor for additional editorial guidance focused on local expertise and audiences. The project also supports station partners' engagement with local audiences around the series. Each film will premiere on Reel South's public media platforms.
Stay tuned to your station's broadcast schedules for the following:
Volume 1
In two stories, a Pakistani student's life is upended when she immigrates to Arkansas to attend college during the pandemic (Udaan), and a Black woman in New Orleans enrolls in a COVID vaccine trial and confronts a history of medical racism (This Body).
Volume 2
In two stories, a young poet confronts Birmingham's violent history after being arrested at a demonstration protesting police brutality (Missing Magic), and a Puerto Rican activist builds a solidarity movement to confront the island's food crisis and colonialist legacy (Comida Pa' Los Pobres).
Volume 3
In two stories, four New Orleans mothers struggle to care for their families and themselves in quarantine (We Stay in the House) and a North Carolina inter-faith, inter-racial choir searches for a new outlet for performing when the pandemic halts their routines (Now Let Us Sing).
Watch the films at ReelSouth.org.