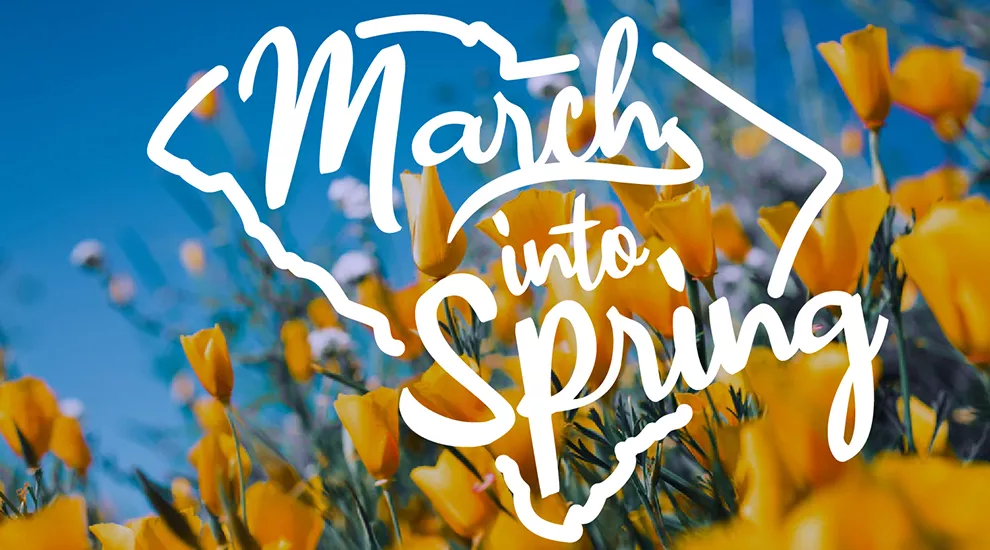 Spring is near and SCETV Education is excited about the new blooms that are soon to appear! As we close out this winter season, we reflect on all that the pandemic and this time of racial reckoning has taught us. We have planted seeds of innovation, inspiration, and lifelong learning. We anticipate that the blooms and fruit from these seeds will beautify and provide sustenance to education in South Carolina.
In response to disruptions in learning brought on by the COVID pandemic and lack of access to broadband, SCETV offers datacasting as a viable solution for providing educational content to students experiencing connectivity issues. We are happy to report that datacasting is now available in five pilot districts and that students are currently receiving educational content using the technology. And for our pioneering of these efforts, SCETV was honored by America's Public Television Stations with the Excellence in Innovation Award! Datacasting is certainly a seed that grows vigorously, and we look forward to continuing our work in this area.
Like other state agencies and national organizations, SCETV Education is doing the work of creating more inclusive and affirmative educational resources and a more diverse workforce. This month we celebrate women and their contributions to everyday life and history, in addition to girls' education. We also join in celebrating, Celebrate Your Name Week, March 7–13. As we teach students the importance of learning to write and spell their names, to answer to their names, and to professionally introduce themselves, it is important that we pause and create space for name celebrations. This is especially true for those whose names are not found in baby books or on gift shop merchandise. We invite you to share in all our celebrations, to keep reading for helpful celebratory resources, and to share outcomes with us via social media or the KnowItAll.org Outcomes feature.
These are just early blooms, but there is so much more to come. In addition to working to provide better and more exacting resources for educational use, we are also doing the work of becoming more fully human. If this time of uncertainty has taught us nothing else, it is the importance of self-care and symbiotic relationships. As the sun begins to beam more consistently, we hope that it translates to more peace, positivity, and productivity for us all.
As we continue to respond to the particular needs of South Carolina's lifelong learners, we invite you to share your needs and feedback via any of our communication channels, including the Annual Educator Survey. Please keep reading to learn more about what we are up to in Education, how you can stay connected and get involved!
Happy Spring!