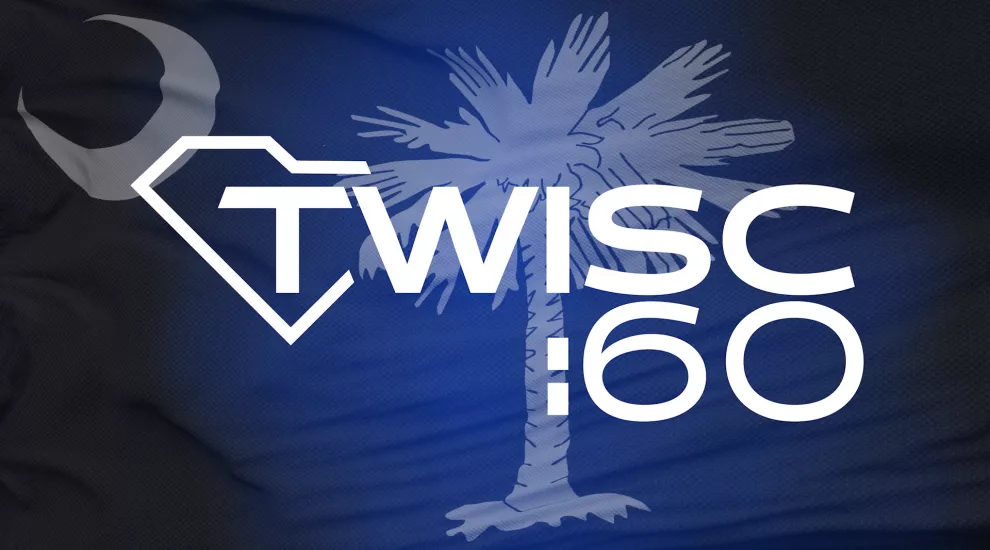 For decades, South Carolina ETV (SCETV) has served as a trusted source of information and a beacon of government transparency for the people of this state. From hosting and airing important political debates and covering the state legislature, to broadcasting each of the Governor's official press conferences during an emergency, SCETV has established itself as one of South Carolina's top outlets for news and important information.
To build on this reputation and leverage our unique, statewide reach, we continue to ramp up our news coverage efforts. Last month, in conjunction with the start of the 2021 legislative session, our team unveiled a new look for SCETV's weekly public policy and current events program, This Week in South Carolina (TWISC), which airs Fridays at 7:30 p.m. We also launched a new initiative aimed at broadcasting a quick overview of the top headlines from across the state three days a week.
Titled TWISC 60, the minute-long news break is broadcast Tuesdays, Wednesdays and Thursdays immediately before PBS NewsHour, which airs weeknights at 6 p.m. The breaks are also published on SCETV's primary social media channels, allowing our news team to be more effective, reaching a wider, more diverse audience.
Although the election of 2020 may be over, there are still many important stories impacting South Carolina and its citizens. By increasing our news coverage activities, we hope to assist in fostering a more informed and prepared population, which in turn, will make the Palmetto State an even better place to call home. 
Anthony Padgett
President & CEO
SCETV/SC Public Radio