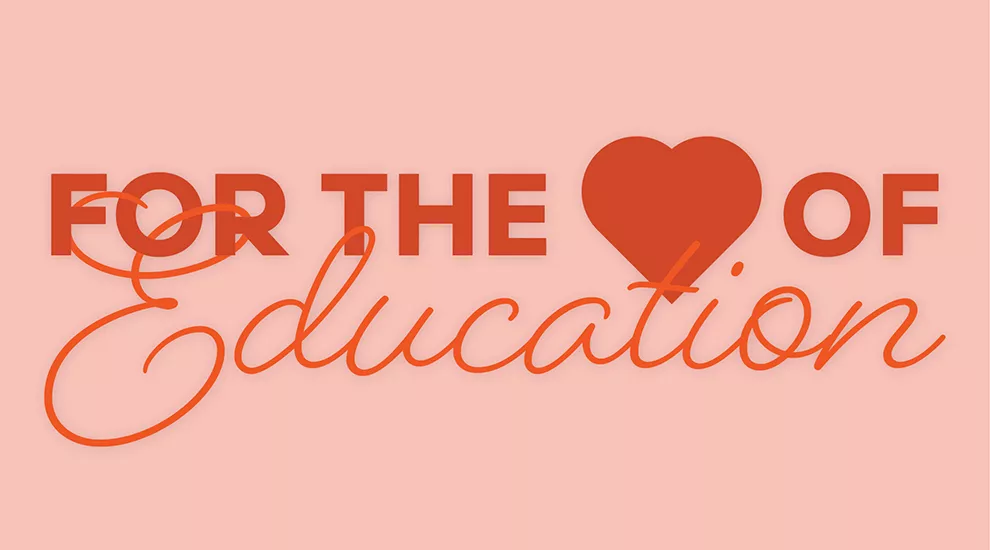 February is full of celebrations. This month we celebrate Black History, National School Counseling Week and Valentine's Day.
Because of our love of education, SCETV is doing the work of making related resources available to you. Whether the platform be broadcast, web, or radio, know that SCETV is committed to supporting lifelong learning for South Carolina's students, professionals, and families.
Keep reading to see what is in store for February.
At Home Learning resumes February 1st
We will continue our modified programming schedule from February 1st – May 14th. During the afternoon hours, 1:00 p.m. – 4:00 p.m., we will broadcast educational content for middle and high school levels. These blocks include teacher recorded lessons and evergreen content. All features standard aligned and accompanied by learning activities available online.
Again, the goal of At Home Learning is to ensure that learning is not interrupted for students in our great state. If there are ways that we can be helpful in meeting the educational needs of students in your area, please let us know.
Please note: At Home Learning may be interrupted by impeachment hearings, but will resume immediately following.
African American history & education resources
SCETV Education is a proud partner of the South Carolina African American History Calendar and the CEEAAS Equity in Education.
The February calendar honoree is Representative Gilda Cobb-Hunter. For more information on Rep. Cobb-Hunter and other honorees visit www.scafricanamerican.com and SC African American History Calendar on KnowItAll.org.
KnowItAll.org also features new professional development resources focusing on Equity in Education. During the 2020 CEEAAS Equity in Education Conference, we had the opportunity to interview multiple renown critical education scholars like Drs. Gloria Boutte, Venus Evans Winters, Nathaniel Bryan, and Jennifer Clyburn Reed on several topics to include gender and education, language, school climate, play, and trauma informed schools, etc. A curated collection of their responses is available at Equity in Education Series on KnowItAll.org.
Winter recertification course special offer
Snuggle up with an ETV Teacher Recertification online course, approved by the South Carolina Department of Education for renewal credit for SC teachers. Thirty 20 renewal credit courses, including our NEW Project-Based Learning course for all teachers, and one 60 renewal credit Natural History course with Rudy Mancke offered in Winter session. Registration continues through February 10.
Still time to register … and take advantage of our free offer! Try these 20 renewal credit courses: Our NEW Project-Based Learning course, interesting Women Vision SC or popular Connect with Literacy through Storytelling course or enjoy learning how to engage students by integrating Natural History! Plus, our 60 renewal credit Natural History In and Out of the Classroom offered only this session.
FREE offer: Register/pay for at least one 20 renewal credit course in Winter session and receive ONE of these 5 courses free in same session:  Women Vision SC, Series I OR Natural History in North America & Beyond, Series I, II, III or IV. (This offer is good for ONE free course in this session; not buy one, get one.) To receive FREE offer: Register/pay for at least ONE course then email title of at least ONE course you registered/paid for along with title of the ONE of 5 offered free that you want to bjamison@scetv.org 
Questions/Help: sokonek@scetv.org  / 1-888-761-8132  /  (local) 803-737-9915 or 737-3245
Want more updates? Keep reading for more features and celebratory resources from our team.