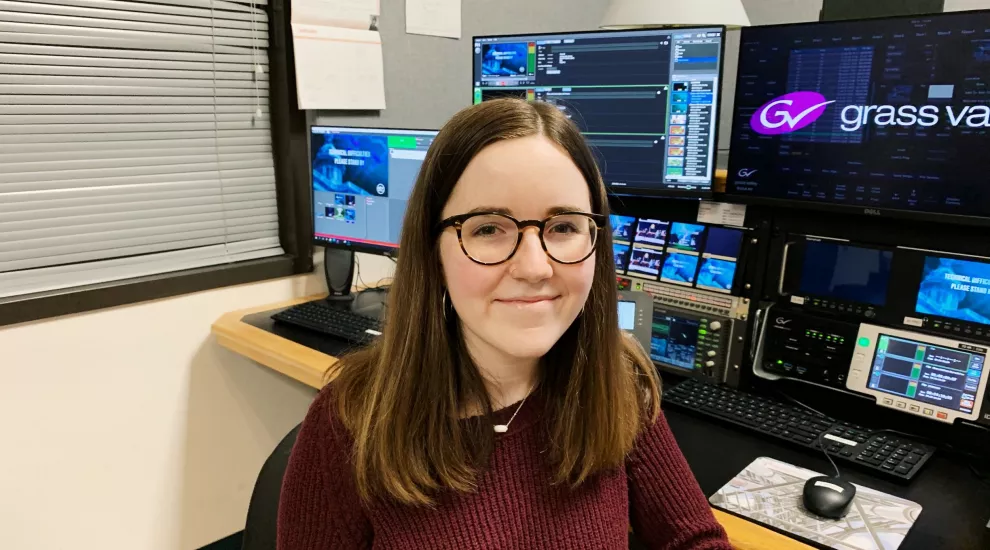 "Can you hear me?"
"Okay, I'm going to start sharing my screen."
"If your microphone isn't working, you can type your answer in the chat."
These are just a few of the phrases students have heard over and over again this school year. Many college students, like myself, spent much of their fall semester either fully or mostly attending virtually. I've been at the University of South Carolina for a little under three years now, with just one semester left, and things have looked much different.
Looking back on the fall semester, I don't think I realized just how big an impact learning in a mostly virtual setting had on my mental health and productivity.
Almost everyone who works or does their classes from home knows the struggle at this point - the constant feeling of simultaneously not feeling productive because, "I've sat in bed all day," while also feeling exhausted from the Zoom meetings and monotonous homework.
People are wondering what kind of effect this year will have on the development of children, forced to learn from home without the social aspects of school. As a college student, I can attest to the fact that these effects are felt by students of all ages.
I spent much of my fall semester glued to a computer screen as professors lectured on. While this semester looks a little different for me, with more classes in person, I sympathize with students still stuck at home. School from behind a screen is such a different experience.
Last semester, I longed for the short conversations that I had with friends before class started. I missed the fact that I could whisper a joke to my coworker during a meeting. I was forced to send the joke through a text message, ruining the delivery.
Focusing on classes was difficult. My English professor couldn't see my tab opened to Twitter, ignoring the class discussion and hoping my name didn't get called. Motivation was nowhere to be found, as after-class naps were more tempting now than they were during my freshman year of college.
This semester, most of my classes are in person or hybrid. I have a much healthier routine than I did last semester. I no longer wake up 10 minutes before my Zoom class starts. I start my morning with breakfast and the news now, about an hour earlier.
In my classes now, I get to chat with my classmates about how their projects are coming along in the minutes before our class begins. I get to ask my professor how his or her weekend was after class, as opposed to having to drop by during their virtual office hours.
Looking back on last semester, I can honestly say I do not think I could have made it through another semester of remote classes. How teachers and students alike have continued to stay virtual both baffles and inspires me. It's tough mentally and emotionally.
There are a few things that I miss about doing most of my classes virtually. For one, I got relief from having to fight for parking every morning. I was also able to accomplish more things in a shorter amount of time.
The thing I miss the most was being able to be with good friends or even my cat, Bagel, while I was "in class." Sure, I wasn't as focused as I could've been, but the times where I would sit with a friend while we both silently watched class was comforting in a time of constant change and uncertainty.
My hope for the next school year, my final semester in undergrad, is that things will be "back to normal." I hope that our football team will have a better turnout, both in crowd attendance and game wins. I hope that I'll get to host a big Halloween party with more than just a handful of friends. I hope that I have hands-on learning experiences while being surrounded by classmates and friends. I hope that my last semester will be meaningful and memorable.