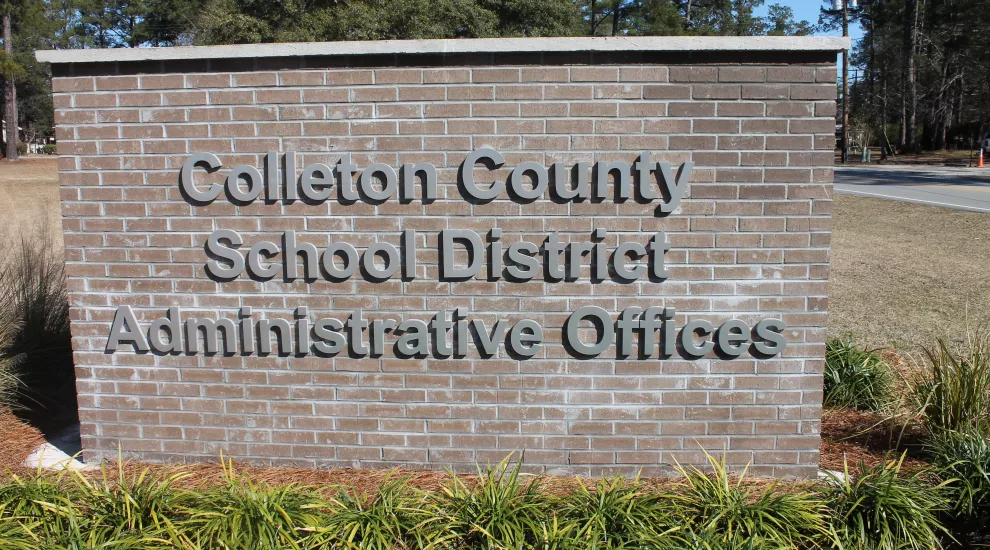 It's no secret that the COVID-19 pandemic has hit schools hard. Rural areas, like Colleton County in the Lowcountry of South Carolina, were hit the hardest.
According to the U.S. Census Bureau, in 2019, Colleton County had about 75% of its citizens hooked up to some form of internet service. And while that number has risen significantly because of COVID-19, this initially created a challenge for schools trying to educate children from home.
"We've also partnered with state agencies to distribute Wi-Fi hotspots and to help parents come up with deals with local companies to make sure that they can get wired internet access," said Sean Gruber, the Coordinator of Communications for Colleton County School District.
Gruber said that the school district has worked alongside parents to come up with solutions to benefit all of their students. In order to solve issues that COVID brought, Colleton's school district had to get creative.
"We even took our school buses and put Wi-Fi devices on them and sat them in school parking lots, so our parents could actually drive up and use the Wi-Fi on the buses, if they needed to," said Gruber. He said the overriding mission was to take the resources available and use them as effectively as possible.
Little funding, low teacher retention rate and student achievement are all issues that Colleton County's school district has struggled with. Small rural towns across the country have seen issues, such as underfunding and limited access to resources, become much worse during the pandemic.
"Whenever students travel out there (to other schools) and they see this conspicuous evidence of inequity, it can make them feel isolated, it can make them feel like they've been forgotten, like no one cares about them," Gruber said, mentioning that this has a powerful effect on students' drive to learn. 
There is hope, however. People like Gruber are optimistic about Colleton County. Gruber said that the people and location of Colleton County are what make it a great county to live and teach in.
"The one-on-one attention that a lot of teachers give their students," Gruber said, "We pride ourselves on that." He praised the creative efforts of school teachers and their dedication to students during the pandemic.
Colleton County School District, while faced with the daunting task of educating students from home, has stepped up to the plate with creative solutions from few resources.