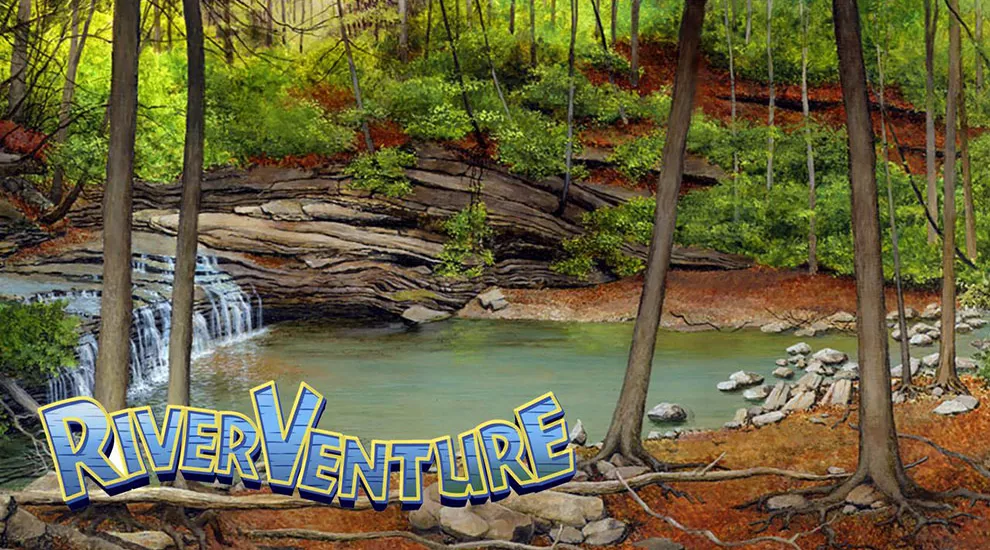 Carrick Creek can be found nestled in Table Rock State Park and marks the beginning of an exciting water journey from mountain to sea. Waterways like Carrick Creek are integral parts of South Carolina's story and have shaped the state's cultural and natural landscapes. 
KnowItAll.org's RiverVenture interactive series tells the story of these waterways and their related landscapes.
The Carrick Creek addition to RiverVenture is the latest and final installment to the series which also includes virtual "float-trips" along the Saluda, Congaree, Santee, Cooper, and Catawba Rivers. The new RiverVenture activity takes us to Table Rock State Park, one of the most popular attractions in the state park system. Explore this new module to learn more about the geographical and geological features of Table Rock.
You can also enjoy the module at an exhibit sponsored by SCETV at Roper Mountain Science Center's brand-new Environmental Science and Sustainability Center which opens June 1, 2021! The center's inaugural exhibit, "Our Water Story" focuses on the local water cycle through the Greenville watershed of which Carrick Creek plays a central role. To learn more, visit www.ropermountain.org/.
Exploring South Carolina's rivers is a favorite pastime for many in the state. With the RiverVenture interactive series, we can virtually 'jump in' and take a trip down the Catawba River, explore the coastal terrain of the Estuary, float through the Midlands' 'Three Rivers', and cool off in Carrick Creek no matter the weather, all while learning a great deal about these important waterways.